President LIU Limin visits the headquarters of AFS Intercultural Programs
Publish Date: 2023-06-09 | Visits: 21492
On May 25th, 2023, Dr. LIU Limin, President of China Education Association for International Exchange (CEAIE) visited the headquarters of AFS Intercultural Programs in New York. Mr. Urs-Rainer von Arx, Former Vice President of AFS, CVCIE Advisory Board Member and Mr. Efrem Fisher, Chief Programs Officer, AFS and CVCIE Advisory Board Member welcomed the delegation.

Dr. LIU Limin noted that in cooperation with AFS International Programs over four decades, CEAIE had exchanged nearly 9,000 teachers and students with more than 40 countries around the world, cultivating a group of young people who had proficiency in foreign languages, sense of cultural differences and international perspectives. CEAIE would continue to strengthen its interaction with the AFS Global network and actively bid for the 2024 AFS National Directors' Forum to contribute to the mutual understanding of the global youth generation.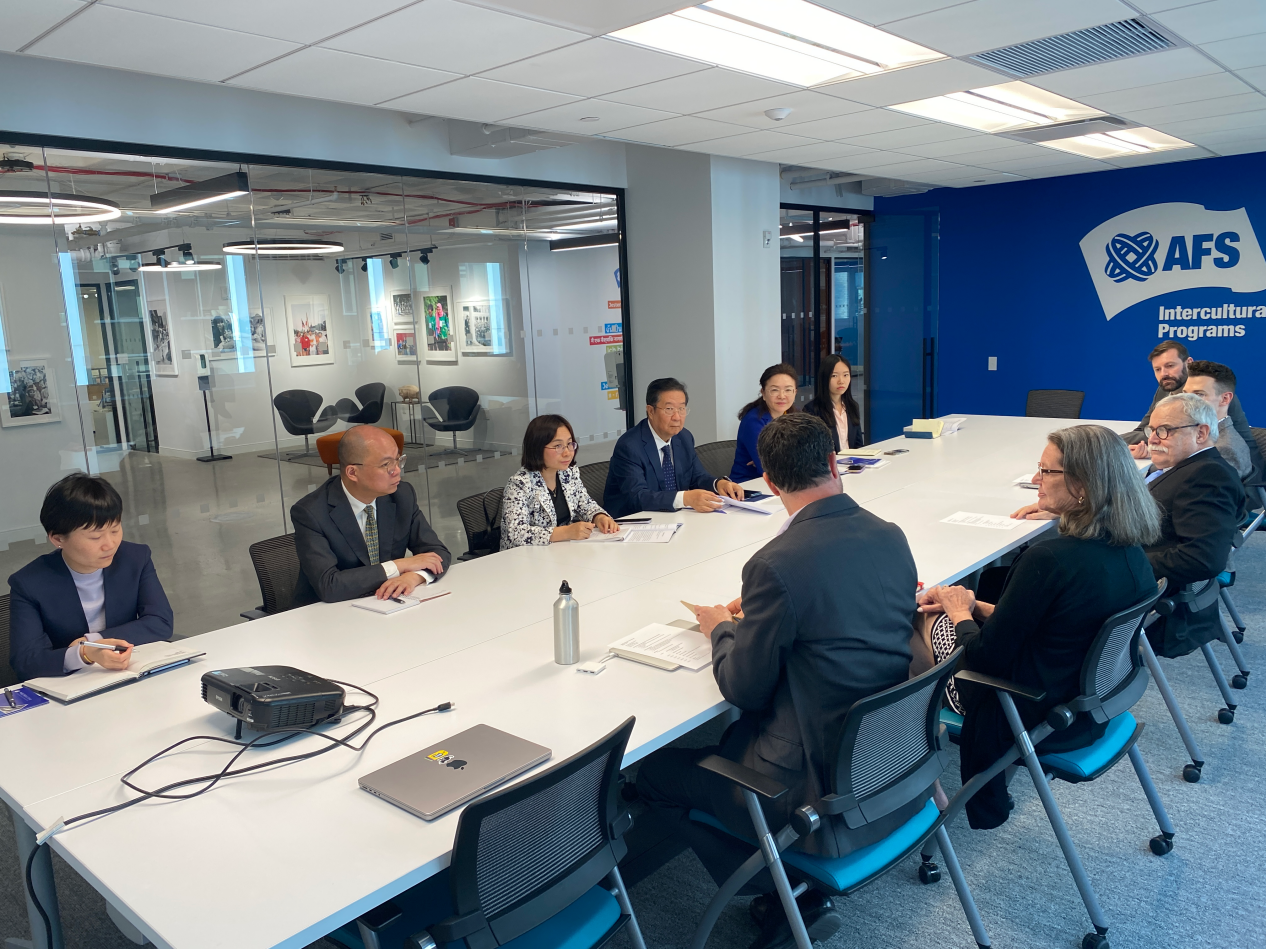 AFS representatives introduced its long and short term strategic development goals and AFS China projects. In 2023, the number of hosting and sending students by AFS increased rapidly, nearly resuming to 70% of that number before the Covid-19. China  resumed sending and hosting exchange students, and actively participated in the United Nations Youth Assembly and other programs. During the special period of the epidemic, AFS China vigorously promoted the AFS Global Up to facilitate international understanding education, becoming the leading force in digital program of AFS partner organizations worldwide.
As the Chair of China Volunteer Committee of Intercultural Exchange(AFS China) and Vice Chair of AFS Asia and the Pacific Initiative, Deputy Secretary-General Ms. FU Bo stressed that she would give full play to the advantages of regional liaison organization and strengthen the partnership in Asia and Pacific region and in Global networks.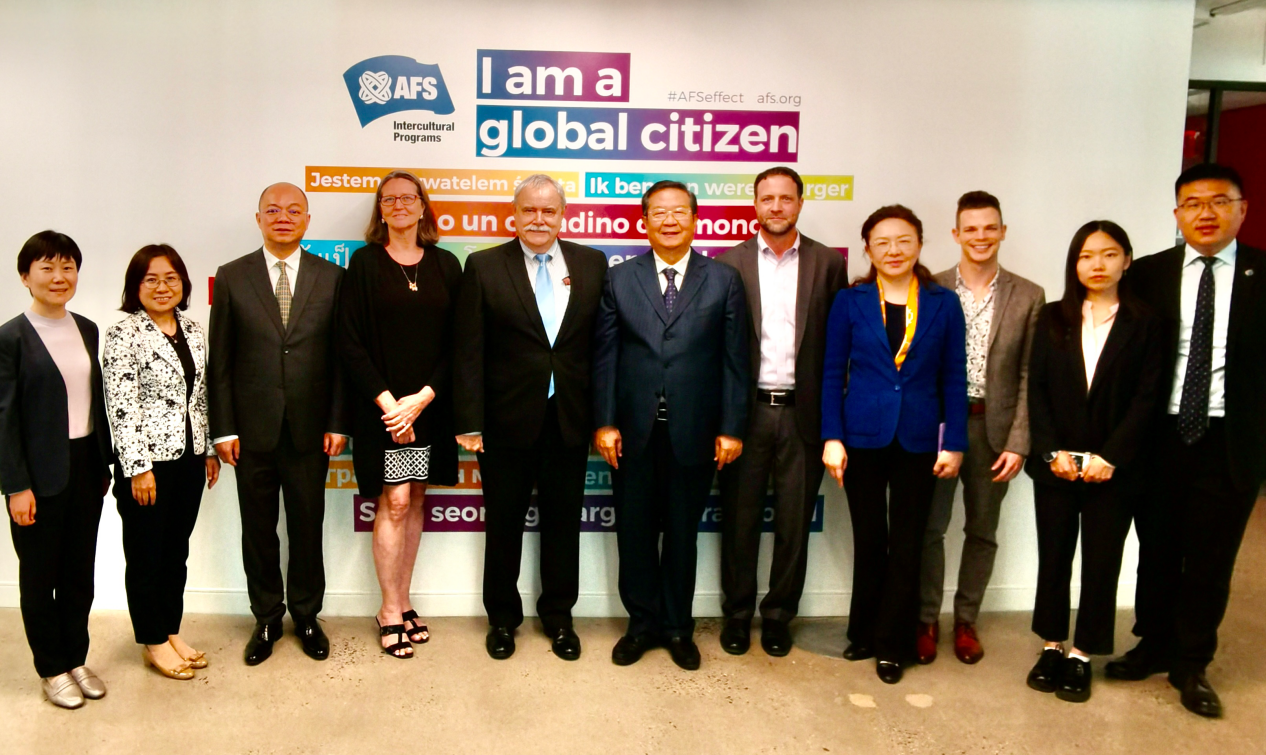 Both sides discussed further upon upgrading the hosting number and quality of student services in China, digital programs, United Nations Youth Assembly, global network  and the diversity of programs.
Mr. YU Yougen, Education Counselor of the Chinese Consulate General in New York, and Ms. ZHOU Lidong, Deputy Director of the Department of International Cooperation attended the meeting.  
                                      (by Department of International Education)