China-Europe Higher Education Forum Held in Beijing
Publish Date: 2023-07-03 | Visits: 907
On 29 June, the China-Europe Higher Education Forum was successfully held in Beijing by China Education Association for International Exchange (CEAIE), Chinese People's Association for Friendship with Foreign Countries (CPAFFC) and China-EU Association. LIU Qibao, President of China-EU Association and Vice Chairman of the 13th CPPCC and Bertie Ahern, Co-Chairman of InterAction Council, Former Prime Minister of Ireland addressed through video. Dr. LIU Limin, President of CEAIE, YAN Dong, Vice President of CPAFFC and Daniela Djurdjić Dedić, Chargé d'Affaires of Montenegro Embassy to China delivered the opening remarks. SONG Jingwu, Vice President/Secretary-General of China-EU Association, Madam FU Bo, Deputy Secretary-General of CEAIE, Martha A. Mavrommatis, Ambassador of Cyprus to China and representatives from the Delegation of the European Union and embassies of Bulgaria, Finland, Hungary, Italy, Norway, Portugal and Spain attended the Forum.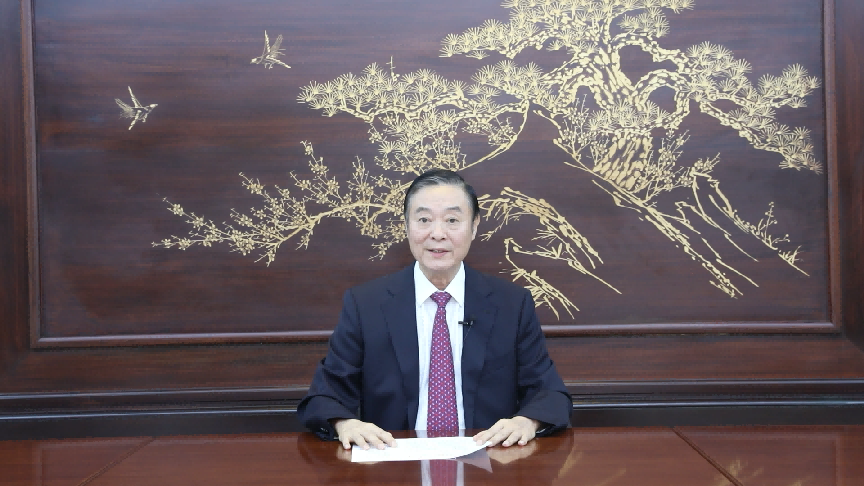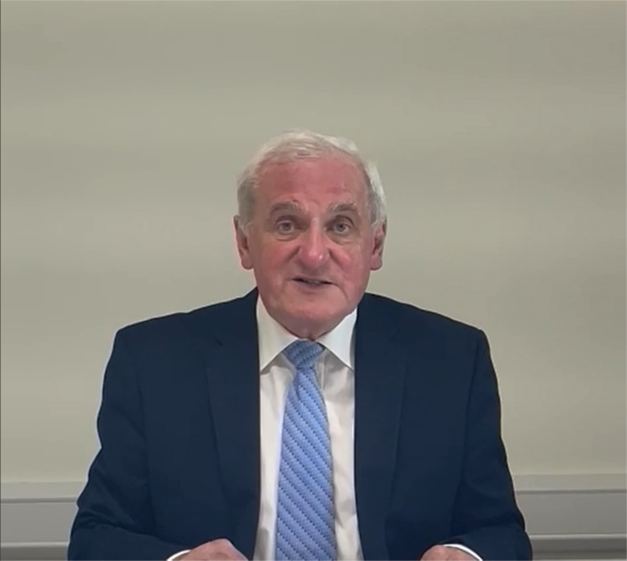 LIU Qibao and Bertie Ahern mentioned in the videos that the future of higher education exchanges and cooperation between China and European countries is promising. At the same time, The global digital development trend has pointed out a new direction for China-Europe higher education collaboration, injected new vitality into the development of China EU relations, and will also make positive contributions to human progress.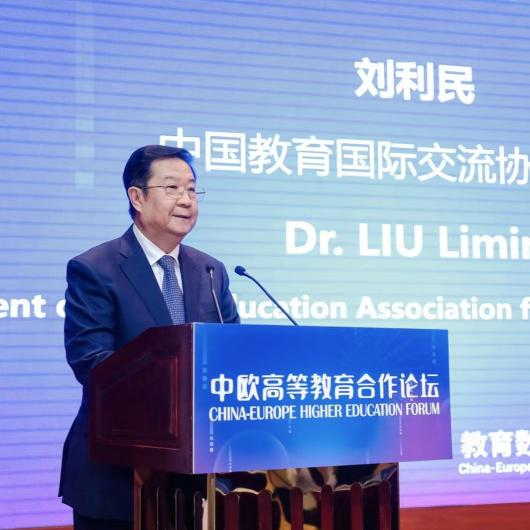 Dr. LIU Limin emphasized that the year of 2023 marks the 20th anniversary of the establishment of a comprehensive strategic partnership between China and Europe. After years of development, China and Europe have formed a strong symbiotic relationship, and the breadth of cooperation is constantly expanding. Opportunities for cooperation between the two sides in climate change, green development and digital transformation are steadily emerging. CEAIE will remain committed to promoting educational exchanges between China and Europe, actively developing educational digital platforms, and promoting the co-construction, sharing, and interconnection of educational resources.
(Speakers of Opening and Keynote Speeches)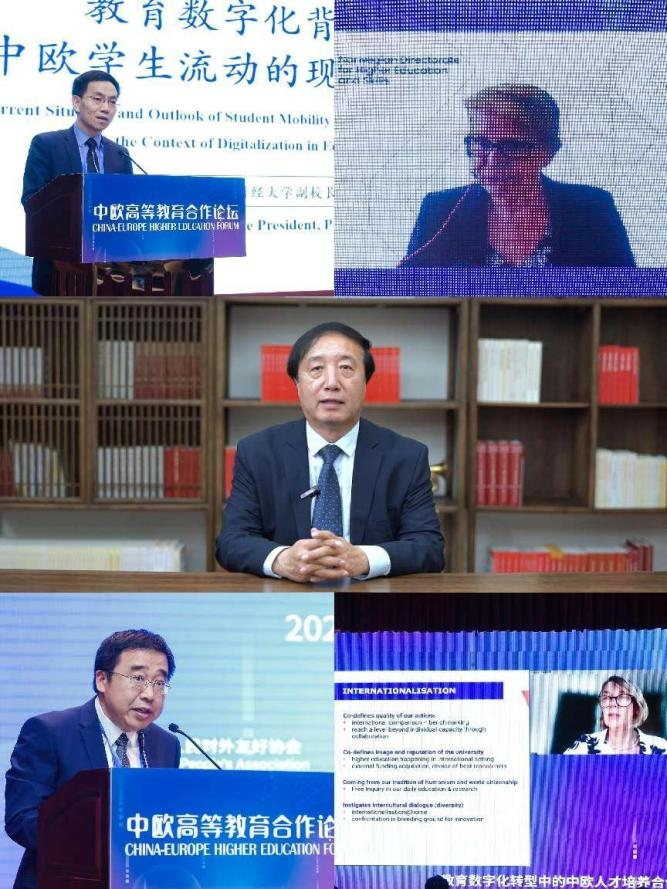 (Speakers of Panel Session 1)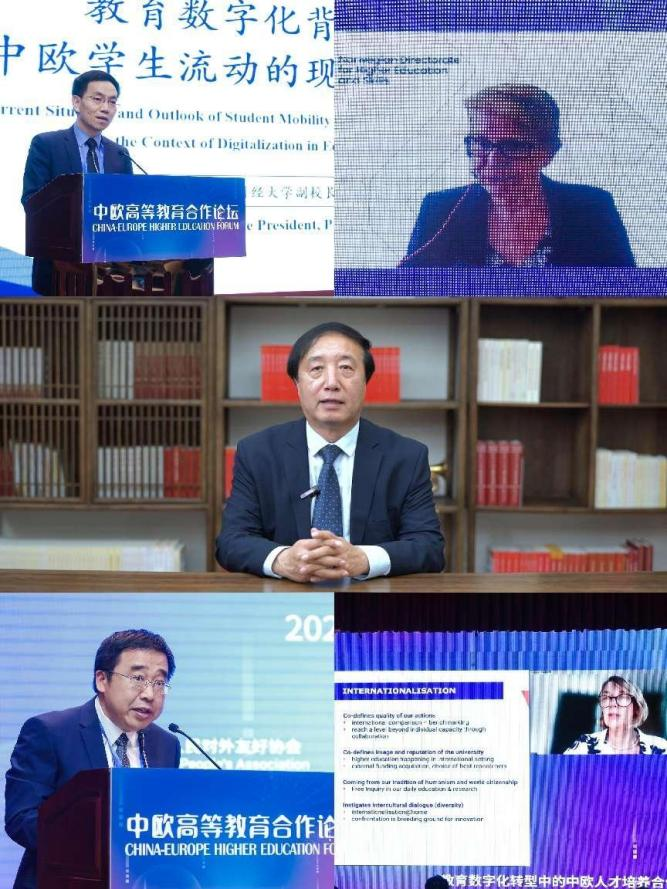 (Speakers of Panel Session 2)
(Speakers of Panel Session 3)
Featuring the theme China-EU Joint Talents Cultivation in the Transition of Education Digitalization, the Forum invited scholars and rectors from the National Institute of Education Sciences (NIES), European Association for International Education (EAIE), Norwegian Directorate for Higher Education and Skills, China-Network of Finnish Universities of Applied Sciences, Renmin University of China, Central University of Finance and Economics, Beihang University, Xi'an Jiaotong University, Dalian University of Technology, Hohai University, Vrije Universiteit Brussel, Politecnico di Milano and Ecole des Ponts Paris Tech to make contributions. Topics including opportunities and challenges of students mobility in the digital era, sustainable development of China-Europe transnational education, practices and vision of joint talents cultivation were discussed. 
More than 80 higher education institutions from China and European countries attended in person/online. 
(By Department of International Cooperation)