Sports Exchange and Friendly Dialogues: Cultural Exchange Activities through Sports between Chinese and Foreign Partner Universities (2)
Publish Date: 2023-08-01 | Visits: 217
Under the guidance of the Information Office of the Chinese Ministry of Education, China Education Association for International Exchange (CEAIE), orchestrated an event titled "Chinese and Foreign Universities Sports Culture Exchange Program" in June. This grand gathering was organized in anticipation of the forthcoming Chengdu 2023 FISU World University Games Summer. Themed as "Sports, Culture, and Technological Innovation," the event served as a catalyst for fostering cultural exchange among Chinese and foreign partner universities. It not only showcased the exemplary spirit of the youth, but also deepened mutual understanding of sports culture across different nations.
To offer a comprehensive depiction of the remarkable advancements and outstanding initiatives undertaken by Chinese and foreign universities in the realm of cultural exchange through sports, we proudly present a curated selection of exemplary programs submitted by the participating institutions. 
Luojia Dragon Boat Race between Chinese and Foreign Students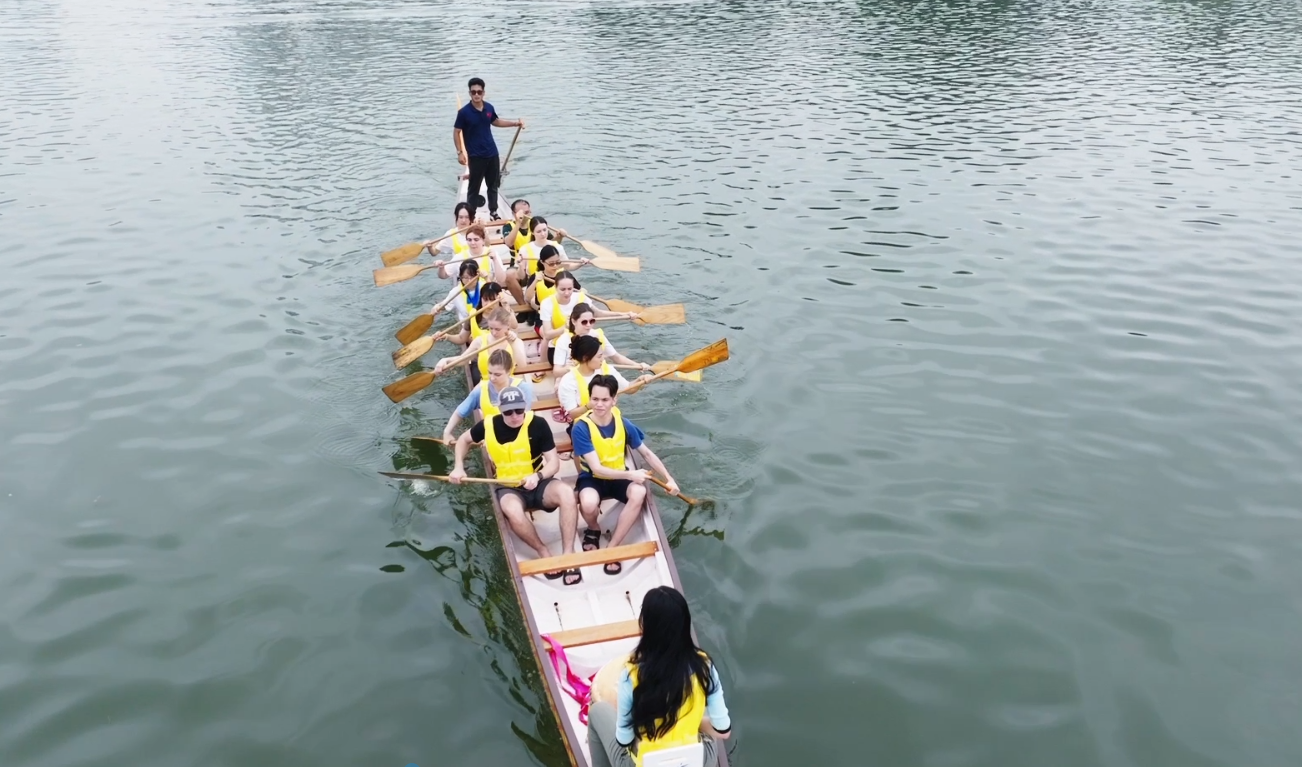 Dragon boat racing, deeply rooted in Chinese tradition, has emerged as a significant component of the nationwide Dragon Boat Festival celebrations. 
In June 2023, Wuhan University hosted the Luojia Dragon Boat Race, bringing together Chinese and foreign students in a spirited celebration of this revered sport. Participants hailed from diverse nations such as the United Kingdom, the United States, Russia, Germany, Switzerland, as well as Hong Kong SAR and Taiwan, China. United in their shared enthusiasm, they collectively propelled their boats, immersing themselves in the captivating allure of this ancient tradition. Beyond its competitive nature, the dragon boat match served as a gateway for international students from partner universities to delve into the depths of Chinese history and immerse themselves in the rich tapestry of Chinese culture. It fostered deep bonds of friendship among young individuals from diverse cultural backgrounds, strengthening mutual cultural exchanges and understanding. This event transcended its role as a mere competition, transforming into a vibrant platform for cultural interaction and an enduring symbol of everlasting camaraderie.
(by Department of International Cooperation)