President LIU Limin Meets with Eisenhower Fellowships President George de Lama
Publish Date: 2023-06-01 | Visits: 631
On May 24th, 2023, Dr. LIU Limin, President of China Education Association for International Exchange (CEAIE) visited Eisenhower Fellowships (EF) office in Philadelphia. Mr. George de Lama, President of EF, welcomed the delegations. Participants also include Ms. FU Bo, Deputy Secretary-General of CEAIE and Ms. Erin Hillman, Vice President of EF.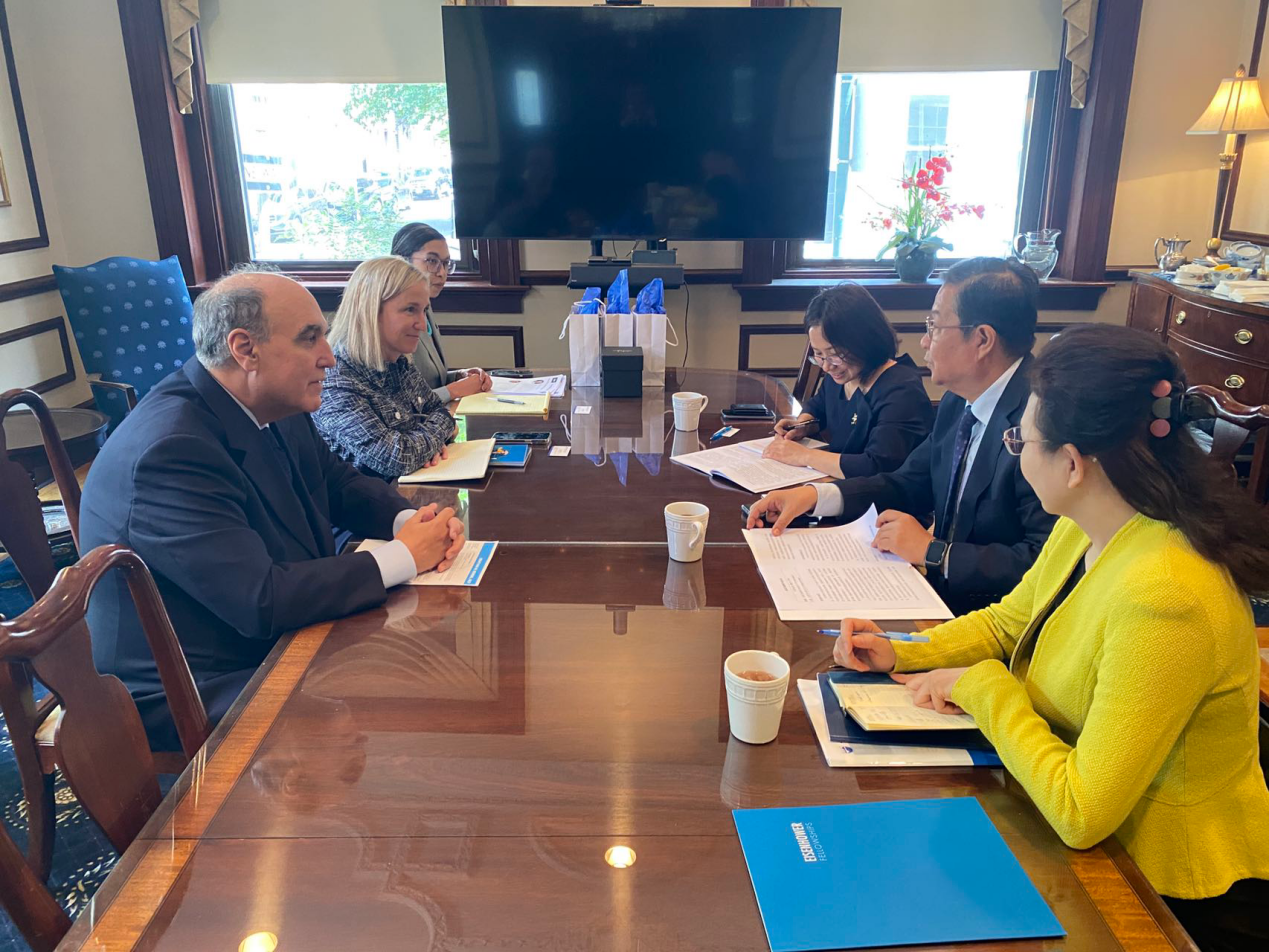 Dr. LIU Limin extended his congratulations on the 70th anniversary of EF, and noted that over the 25 years' partnership, CEAIE and EF have become the leading force to promote understanding between peoples of the two countries as well as collaborative ties for mutual benefits through the flagship programs-Eisenhower Fellowships Programs and Zhi-Xing China Fellowships. China-US relations is one of the most important and complex bilateral relations, but as the tensions mount, efforts should be undertaken from both sides to advance people exchanges between the two countries.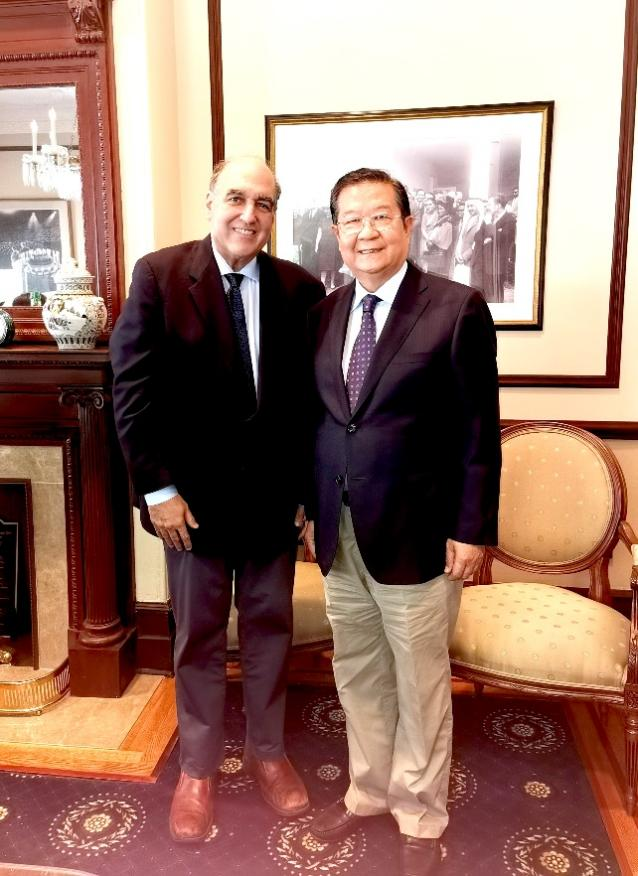 Mr. George de Lama thanked CEAIE for the continuous supports, and echoed with Dr. LIU's proposal for extending the scope of programs. He stressed that people-to-people exchanges are vital in maintaining open lines of communication under the current circumstances. 
Both sides agreed to strengthen the Fellows' network building and held high expectations for resuming the Zhi-Xing China Fellowships while continuing to explore and broaden the fields of communications in the next five-year cooperation.
(Contributed by Department of International Cooperation)