President LIU Limin Visits the American Association of State Colleges and Universities
Publish Date: 2023-06-01 | Visits: 860
On May 23rd, 2023, Dr. LIU Limin, President of China Education Association for International Exchange (CEAIE) visited the American Association of State Colleges and Universities (AASCU). Both sides discussed issues on challenges and prospectus for the China-US educational cooperation, scaling the programs, and enriching cooperation. Participants from AASCU included Mr. José A. Cabrales, Vice President and Chief of Staff, Mr. Luis Maldonado, Vice President for Government Relations and Policy Analysis, Mr. Don Betz, Executive Director of International Programs and Global Initiatives, Ms. Sufei LI, Assistant Director of China/Asian Programs, and Ms. Jody Dixon, Assistant Director of International Education. Mr. Zhang Yun, Counsellor for Education Affairs and Ms. Yang Qianye, Third Secretary from the Chinese Embassy in the United States joined the meeting. Ms. FU Bo, Deputy Secretary-General, CEAIE, and Ms. ZHOU Lidong, Deputy Director of Department of International Cooperation, CEAIE attended.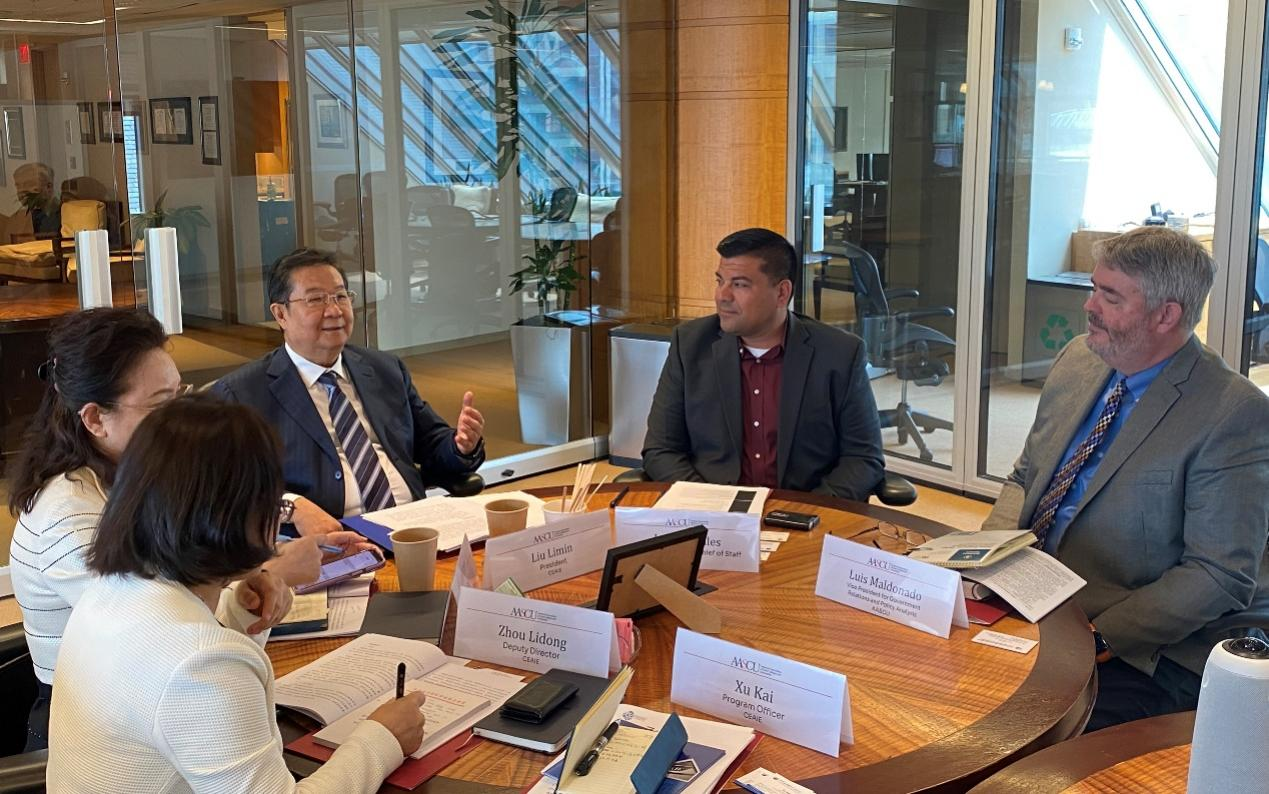 Dr. LIU Limin commended that CEAIE and AASCU shared a long history of cooperation as both sides partnered on Sino-American Cooperation on Higher Education and Professional Development 1+2+1 Program, Zhi-Xing China Academic Impact, China-US Rising Star Study Camp and other programs. Sino-American 1+2+1 Program of particular was a great success. With over 6,400 Chinese outbound undergraduate and graduate students to the United States, the program has demonstrated endogenous motivations and needs for cooperation from the Chinese and American higher institutions for each other. At the moment, the existing imbalance of inbound and outbound student mobility has grown larger as the number of Chinese students studying in the United States significantly outnumbered that of American students studying in China. It is hoped that both sides will continue to expand the scale of cooperation and to encourage two-way flows of students, by facilitating students mobility. CEAIE looked forward to inviting more American university presidents, teachers and students to come to China through short-term exchange programs, social field trips, and summer schools.
AASCU regarded highly its collaborative programs with CEAIE, setting a positive tone for the future cooperation on the Sino-American 1+2+1 Program.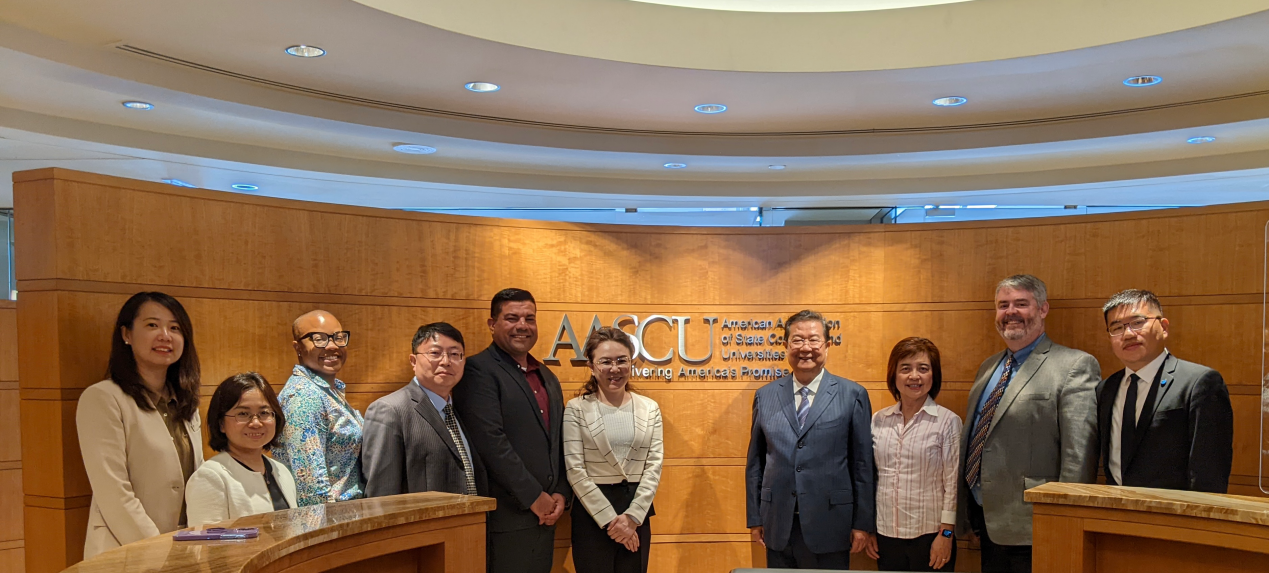 (Contributed by Department of International Cooperation)