Secretary-General WANG Yongli Met with Matt Burney, Minister (Culture and Education), British Embassy Beijing
Publish Date: 2022-07-21 | Visits: 2154
On July 14th, Mr. Wang Yongli, Secretary-General of CEAIE met with Mr. Matt Burney, Minister (Culture and Education), British Embassy Beijing. The two sides exchanged views on educational programme development, personnel exchanges and cooperation in the next stage. Ms. Fu Bo, Deputy Secretary-General attended the meeting.
Mr. Wang Yongli pointed out that CEAIE has always been committed to creating more platforms for China-UK exchanges and cooperation in the fields of basic education, vocational education and higher education. We warmly welcome British teachers and students to China for participating in a variety of exchange programmes. Mr. Burney expressed his gratitude to CEAIE for its efforts in promoting educational exchanges between China and the UK, emphasizing that people-to-people exchanges are the cornerstone of bilateral cooperation and are of great significance. He was looking forward to more opportunities for both sides to face-to-face communicate.
Since the beginning of this year, CEAIE has maintained close contact with British Embassy to promote pragmatic and long-term cooperation in English teacher training and other areas. Representatives from the Department of International Cooperation of CEAIE and the British Embassy were present at the meeting.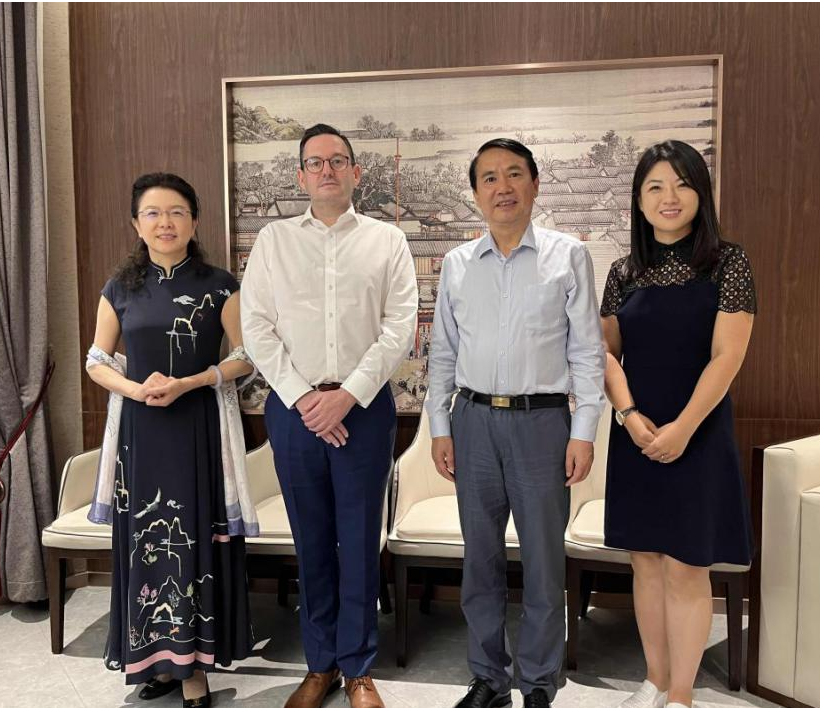 (By Department of International Cooperation)