Global Generation Z Sports Forum Held in Beijing
Publish Date: 2023-08-08 | Visits: 516
In support of the Chengdu FISU World University Games Summer, China Education Association for International Exchange (CEAIE) hosted the Global Generation Z Sports Forum on July 26th, 2023 in Beijing. The forum serves as an international, energizing, and top-notch platform for youth worldwide to exchange their views on sports and a showcase for fruitful outcomes of physical education and charms of sports culture. 
Wang Lei, Director of the Information Office and Press Spokesperson of the Chinese Ministry of Education, Vaiani Gaidatzi, Chargé d'affaires of Embassy of Greece in China, Isidoros Kouvelos, President of International Olympic Academy (IOA), and Yu Yunfeng, Secretary General of CEAIE, attended the forum and delivered speeches. Fu Bo, Deputy Secretary-General of CEAIE chaired the opening ceremony.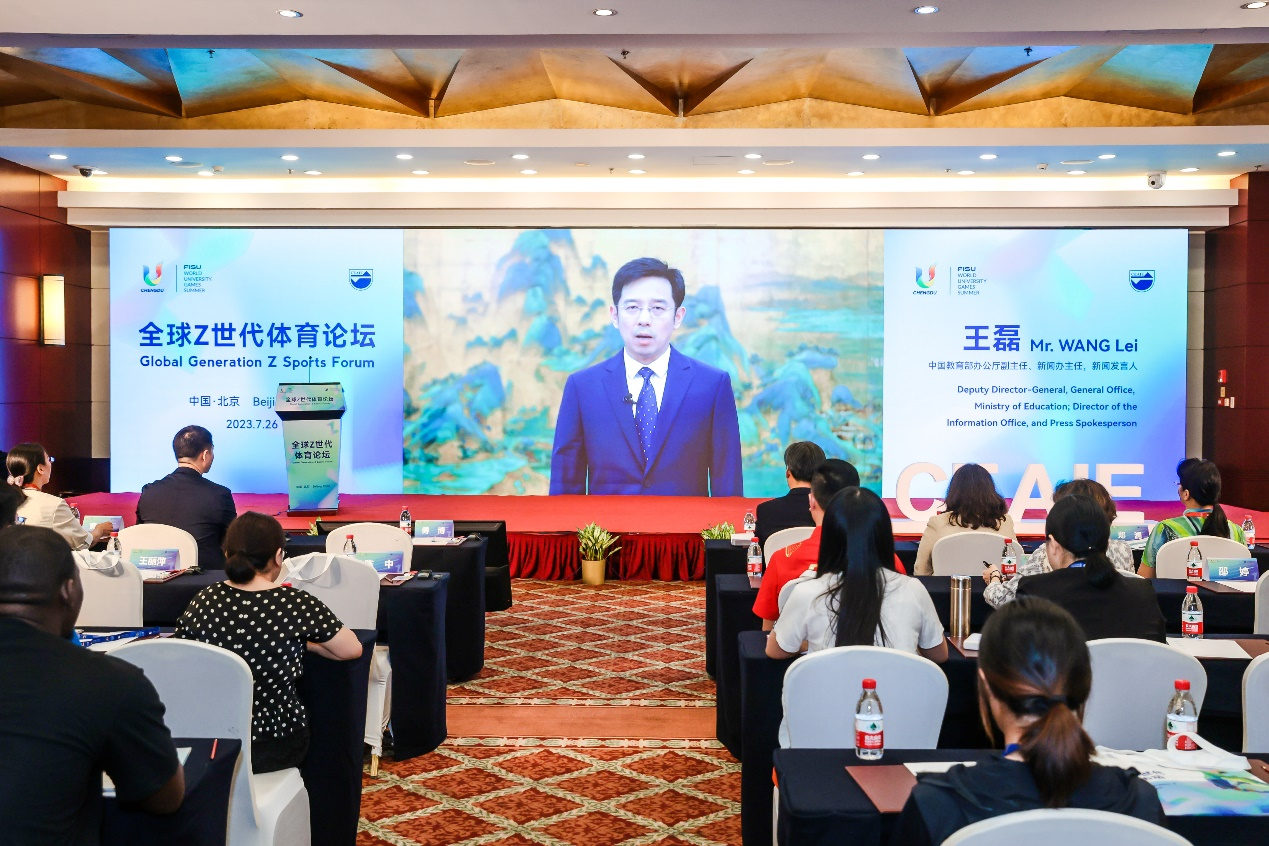 Wang Lei pointed out that sports has become a new highlight in the high-level cultural exchange mechanism between China and foreign countries, as well as in multilateral international cooperation mechanisms. China has always attached great importance to the high-quality development of school sports, and has implemented programs to strengthen the physical fitness of students. He expressed his expectation for the Chinese and foreign youth of Generation Z to learn from each other in sports, and shoulder the responsibility and commitment of building the community with a shared future for humanity.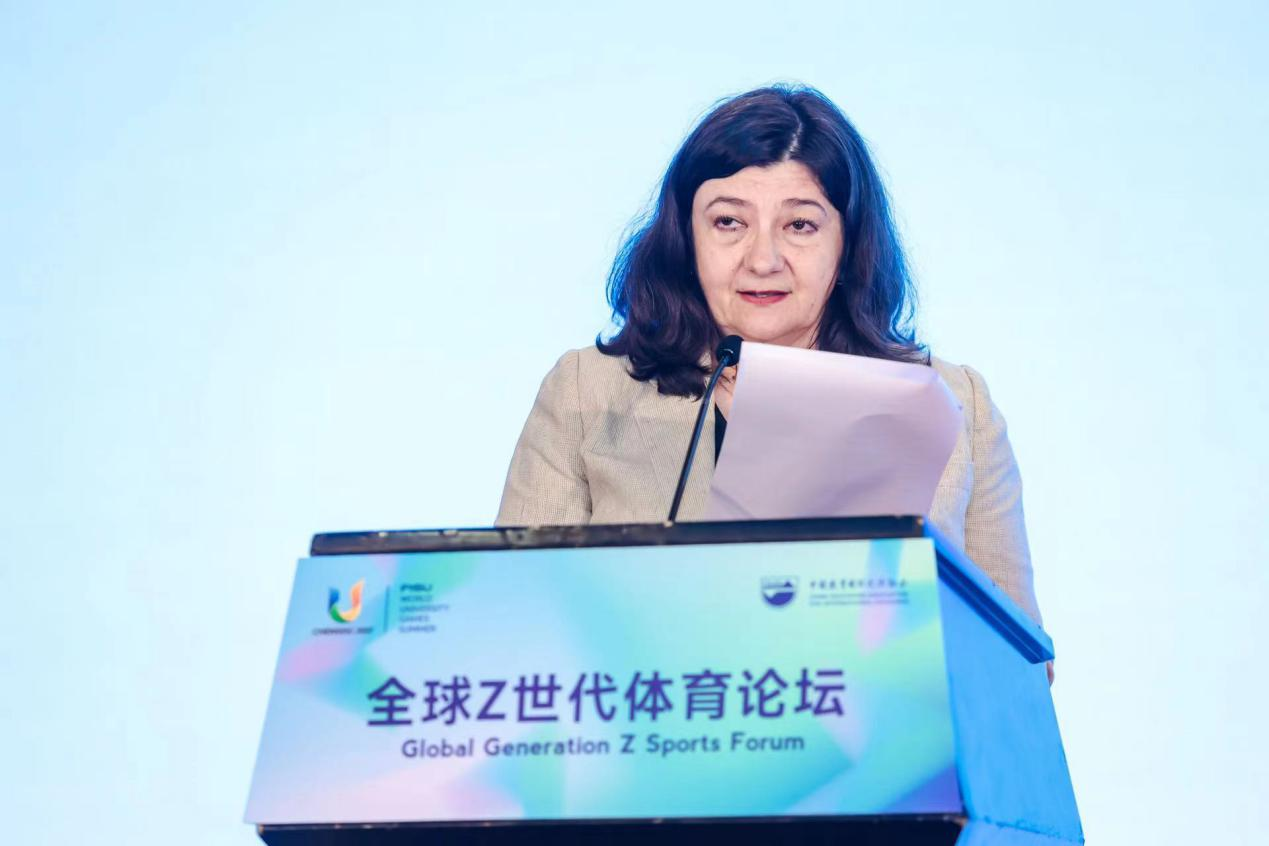 In her speech, Ms. Vaiani Gaidatzi pointed out that Greece is the birthplace of the Olympic Games, FISU World University Games is often referred as the mini-Olympics. The Olympic spirit has always been a source of inspiration to lead the development of sports. As a spirit that remained alive over the centuries, the Olympic spirit would also bring the new vitality and help to promote communication and mutual learning for the Generation Z.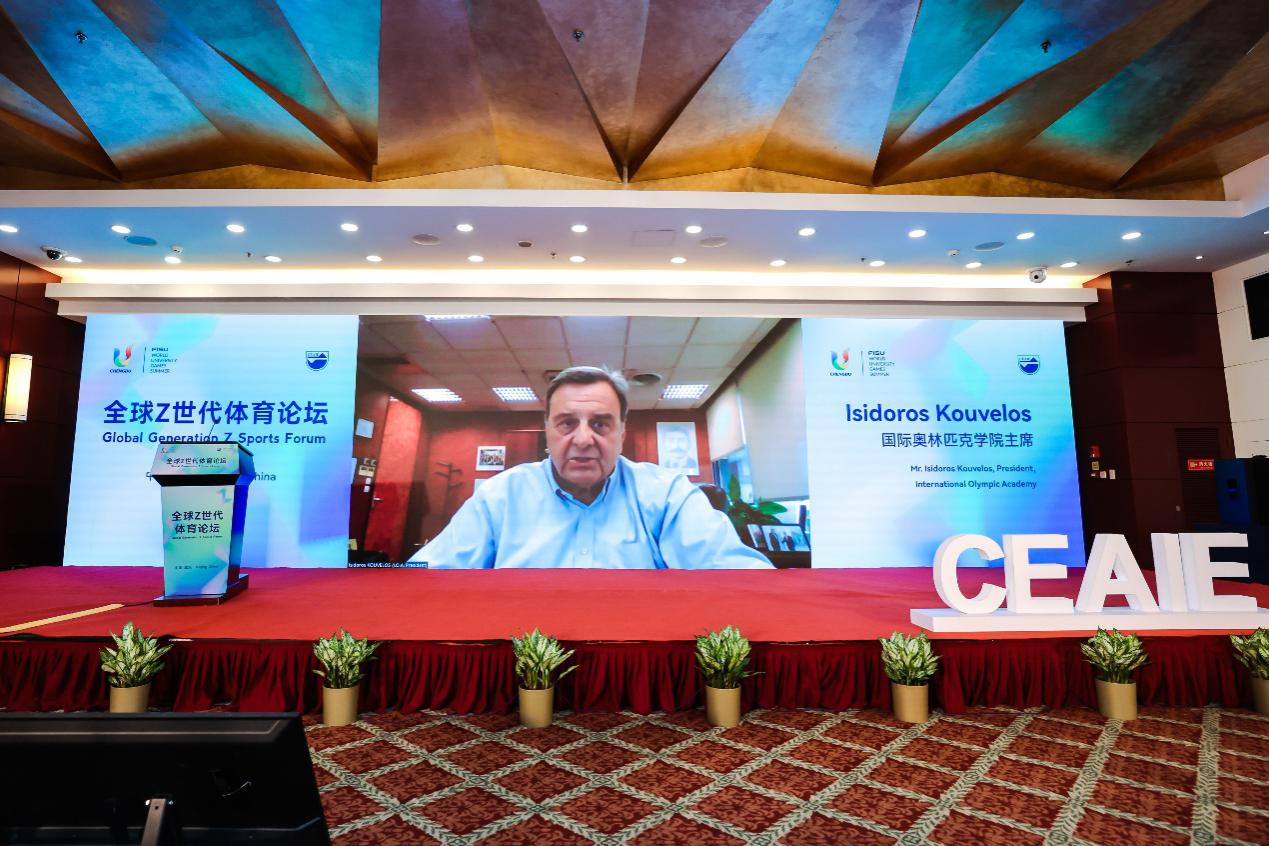 Mr. Isidoros Kouvelos said in his speech that since its establishment in 1961, the International Olympic Academy has been devoted to delivering guidance and inspiration to young people around the world under the core Olympic values- excellence, respect and friendship to establish a better and peaceful world. IOA is looking forward to strengthening collaboration with China in the fields of physical education and sports science for the development of physical education.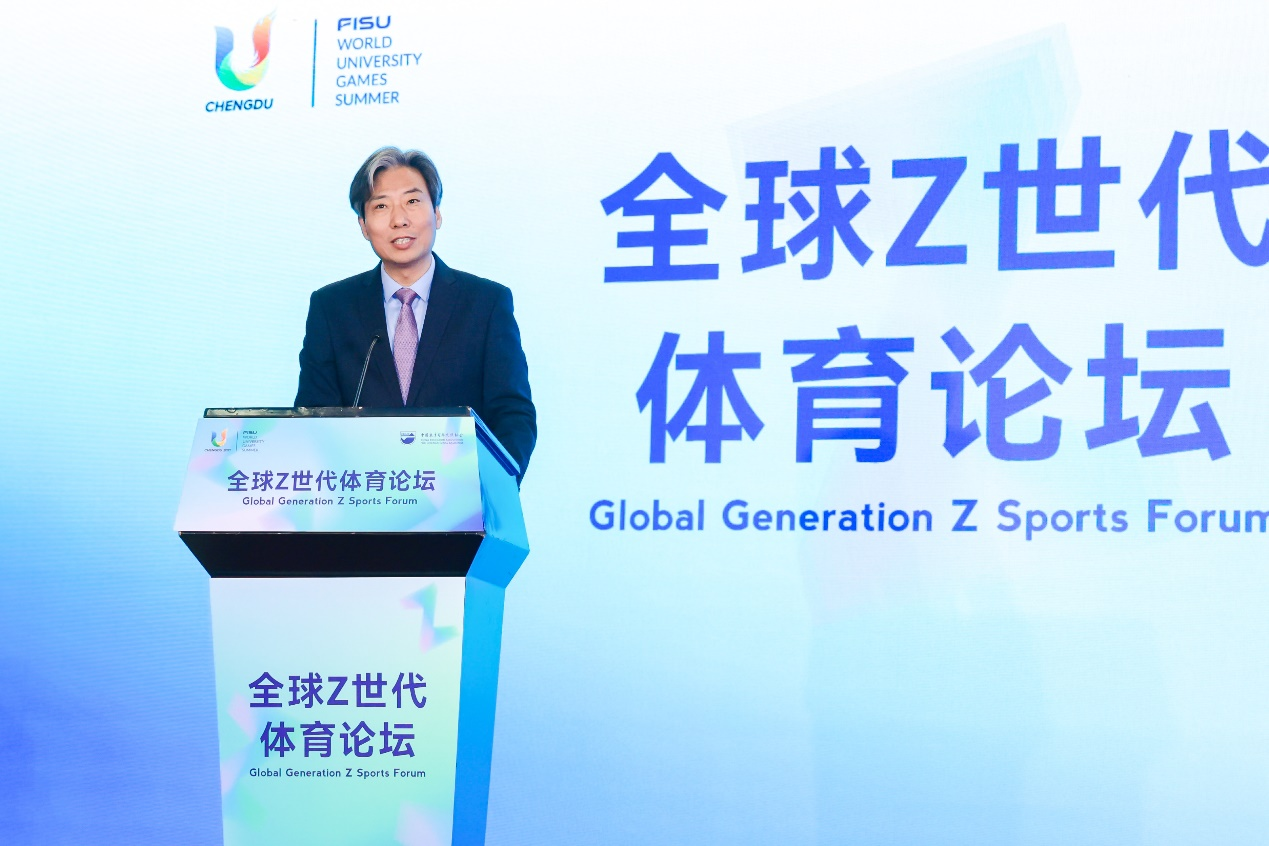 Yu Yunfeng emphasized that CEAIE has responded to the guidelines put forward by the Chinese government on strengthening youth sports and moving faster to build China into a country strong in sports, and has been actively carrying out physical education work such as campus soccer exchange activities and preparing for the establishment of an alliance of physical education disciplines. CEAIE will continue to build a platform for international exchanges in physical education and youth exchanges of Generation Z.
 The Forum invited representatives, experts, and athletes from China, Greece, Serbia, Hungary, and Spain to have dialogues on physical education, talents cultivation, digital application and the sports spirit in panel sessions.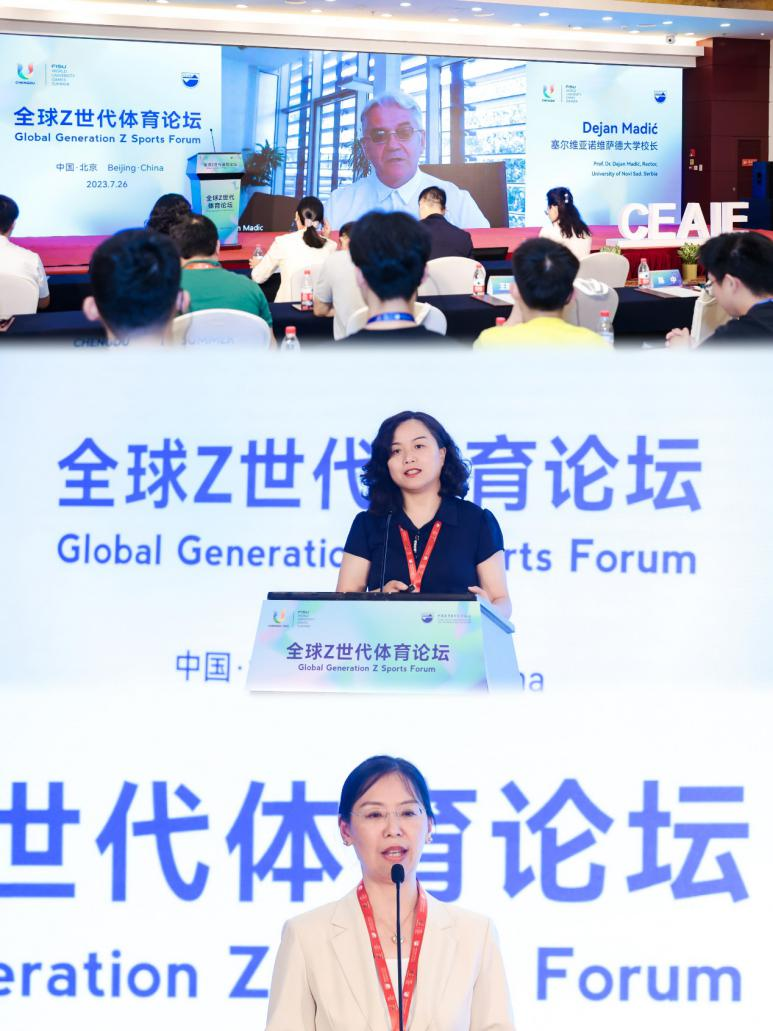 Prof. Dr. Dejan Madić, Rector of University of Novi Sad, Prof. Liu Weina, Vice Dean of College of Physical Education and Health at East China Normal University, Prof. Huang Li, Dean of Research Institute of Chinese Sports Spirit at Wuhan Sports University shared thoughts and best practices on the topic of high quality development of sport cultures empowered by international exchanges.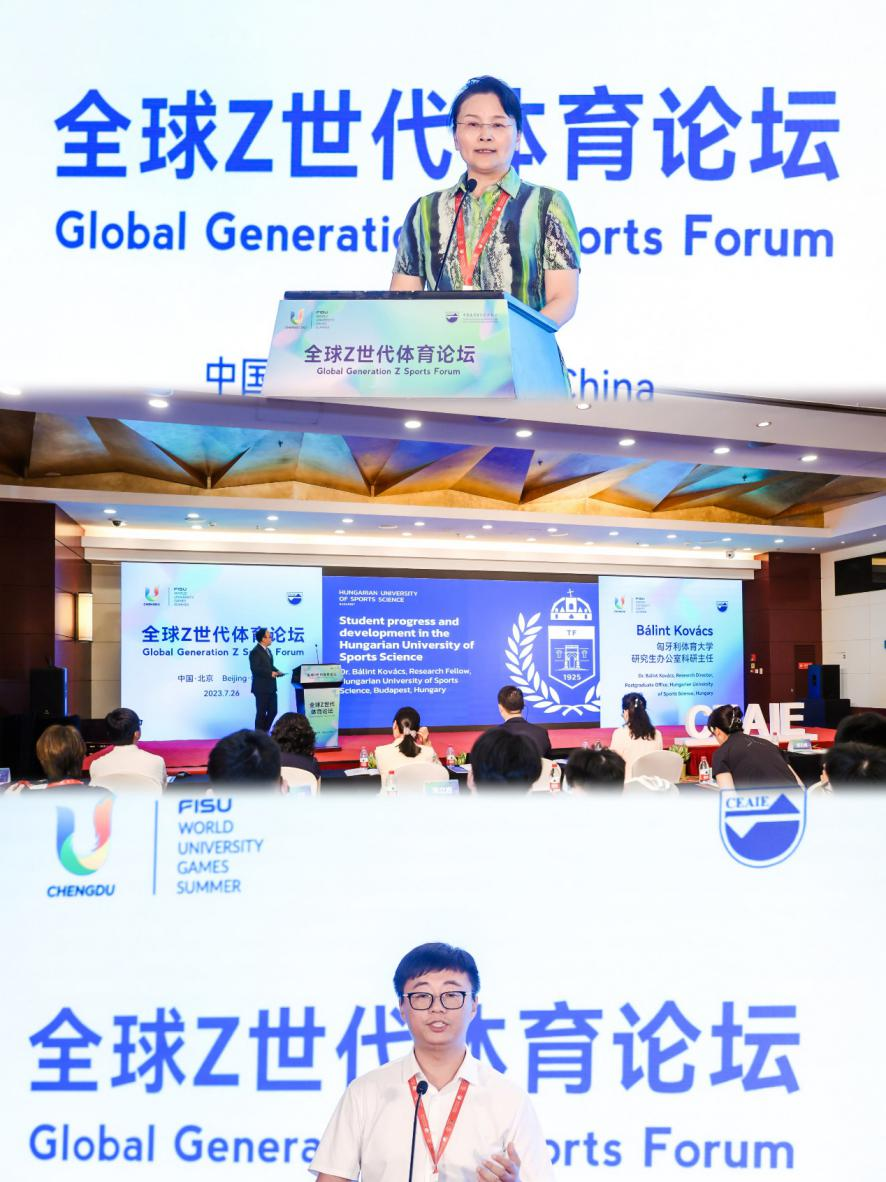 Prof. Zheng Lan, Dean of School of Physical Education at Hunan Normal University, Dr. Bálint Kovács, Research Director of Postgraduate Office at Hungarian University of Sports Science, and Prof. Cai Yujun, Deputy Director of Office of Academic Affairs at Shanghai University of Sport explored the  practices about ioint cultivation and curriculum reforms in the field of sports and physical education.
Dr. Li Qingzheng, Associate Researcher at China Institute of Sport Science, Mr. Ramon Trillo Astasio, Football Coach and Consultant, LaLiga, and Prof. Li Wei, Vice Dean of School of Strength and Conditioning at Beijing Sport University shared their perspectives of technologies with sports under the theme digital intelligence powered resource in training and its application in sports industry.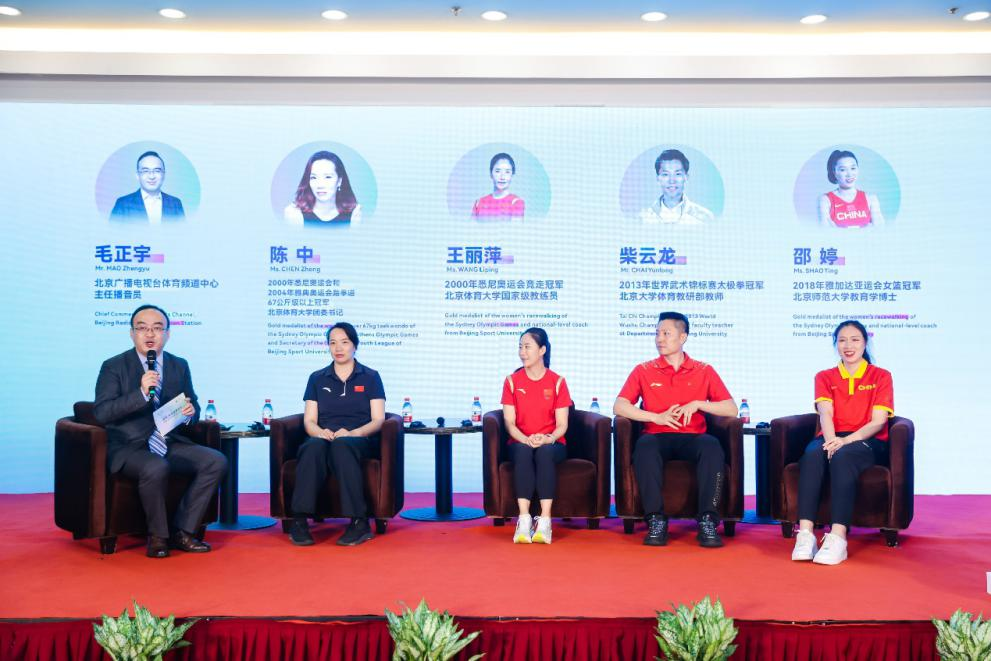 Ms. Chen Zhong, Gold medalist of the women's over 67kg taekwondo of the Sydney Olympic Games and Athens Olympic Games, Ms. Wang Liping, Gold medalist of the women's racewalking of the Sydney Olympic Games, Mr. ChaiI Yunlong, Tai Chi Champion of the 2013 World Wushu Championship, and Ms. Shao Ting, Gold medalist of the women's 5x5 basketball tournament were invited to share stories of personal growth and understanding on the athleticism. They engaged in conversations with Chinese and foreign students, motivating them to be active in sports with enthusiasm and passion. Mr. Mao Zhengyu, Chief Commentator of Sports Channel at Beijing Radio & Television Station, moderated the session.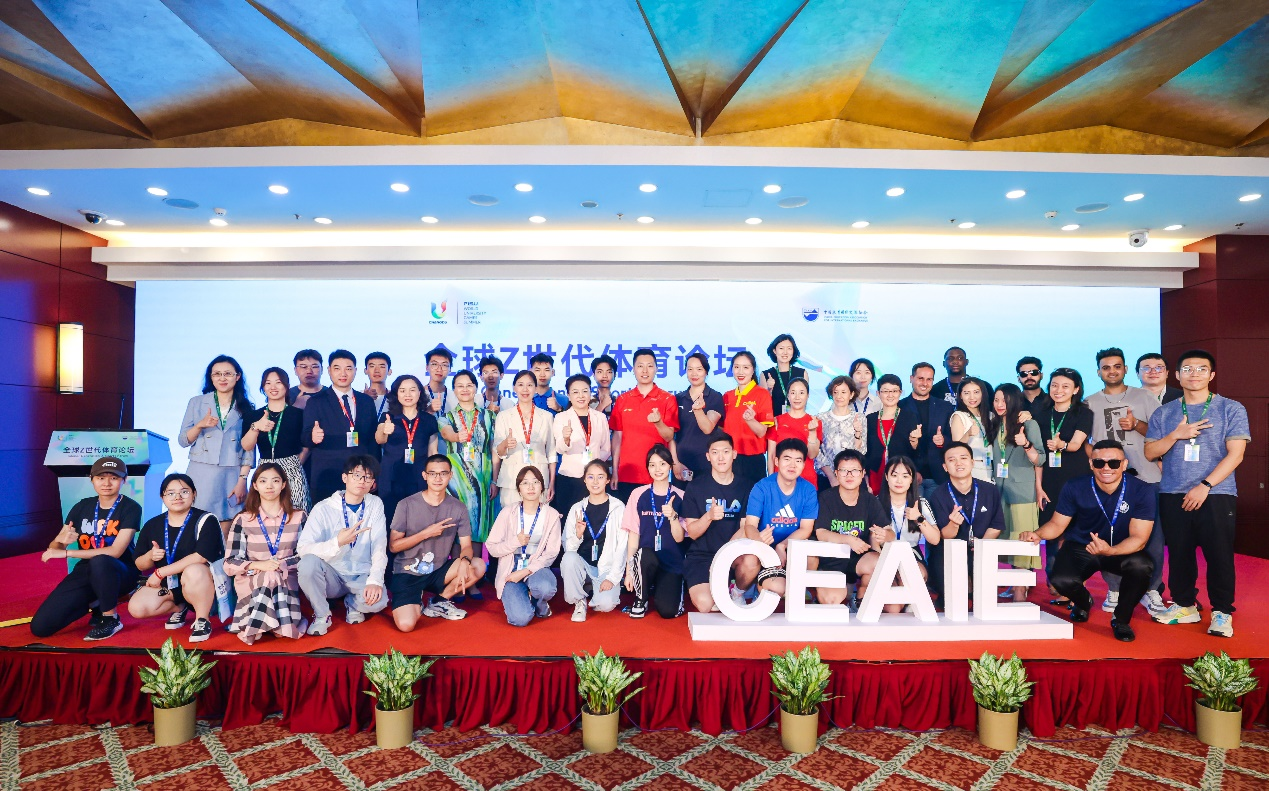 The Forum attracted over 100 participants offline and more than 1.24 million viewers online via the live-stream. Prior to the event, top table tennis players, shooter of shooting sports, swimmer, weightlifter, and football players share their stories via videos to encourage university students to enjoy sports. The total hit of the video has reached 5 million. 
The event can be viewed here by scanning the following QR code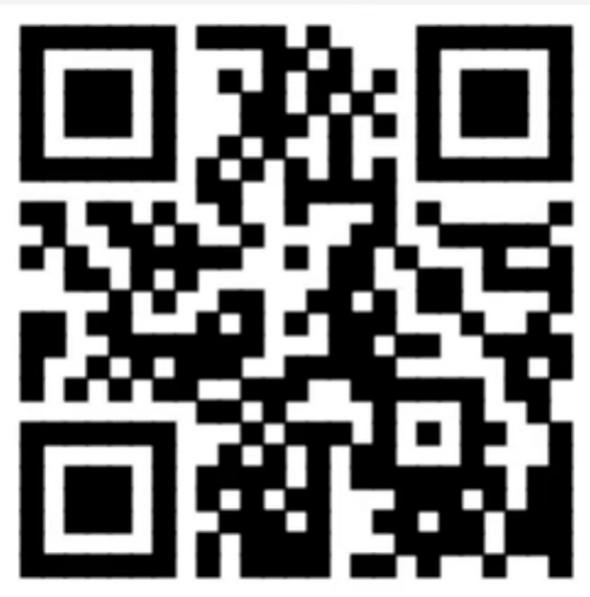 (By Department of International Cooperation)