Emerging Sports Set the Trend︱Cultural Exchange Activities through Sports between Chinese and Foreign Partner Universities (4)
Publish Date: 2023-08-01 | Visits: 524
Under the guidance of the Information Office of the Chinese Ministry of Education, China Education Association for International Exchange orchestrated an event titled "Chinese and Foreign Universities Sports Culture Exchange Program" in June. This grand gathering was organized in anticipation of the forthcoming Chengdu 2023 FISU World University Games Summer. Themed as "Sports, Culture, and Technological Innovation",the event served as a catalyst for fostering cultural exchange among Chinese and foreign partner universities. It not only showcased the exemplary spirit of the youth, but also deepened mutual understanding of sports culture across different nations.
To offer a comprehensive depiction of the remarkable advancements and outstanding initiatives undertaken by Chinese and foreign universities in the realm of cultural exchange through sports, we proudly present a curated selection of exemplary programs submitted by the participating institutions. 
Joint efforts of Chinese and Hungarian universities to promote paddleboarding development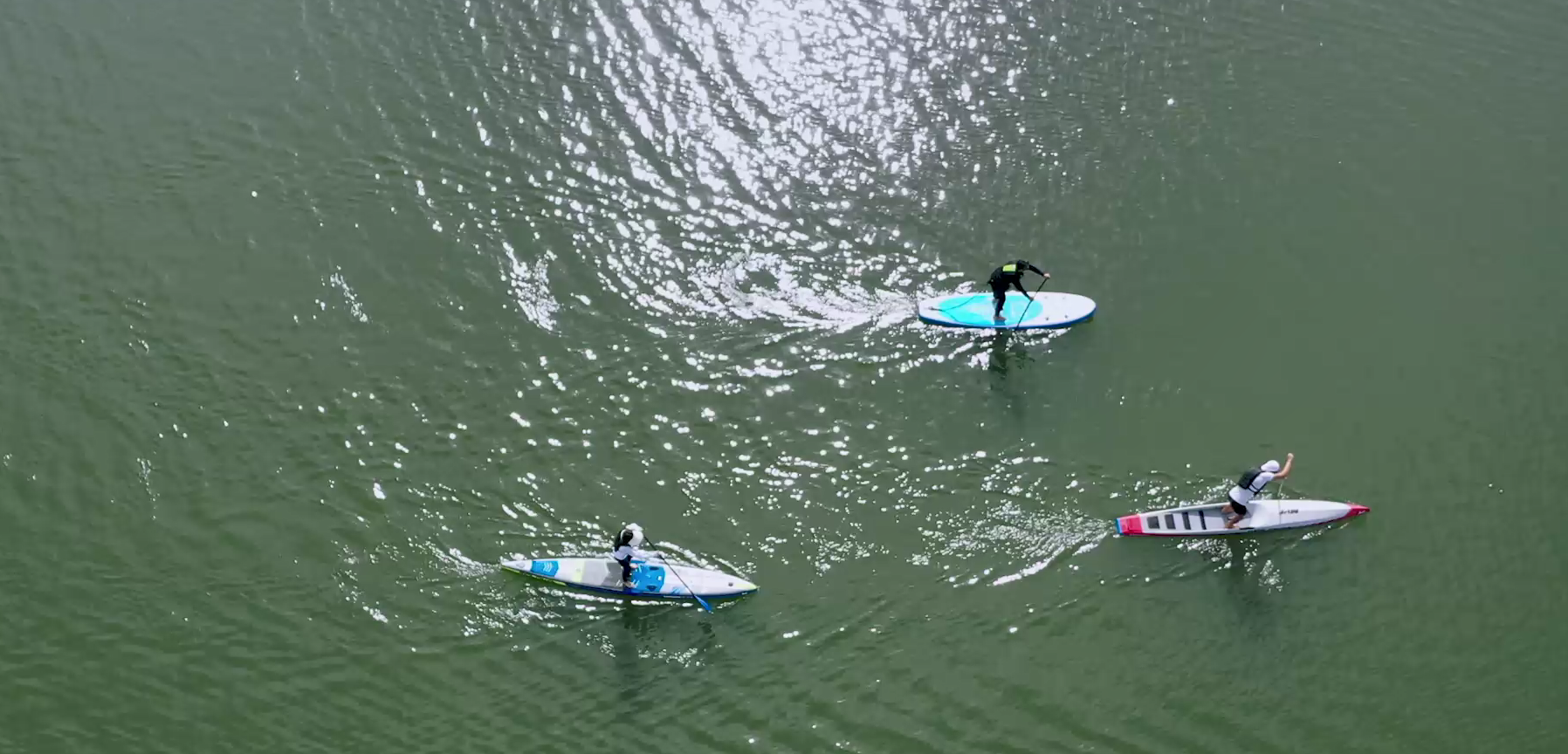 Paddleboarding is an emerging water sport that enjoys great popularity global wide. Originated from Hawaii, the United States, paddleboarding is a combination of surfing and propelling the paddles. It is both good for physical fitness and ease of mind. Its easy-to-operate and high-engagement features have won more and more preferences from watersports lovers.
"Summer Days' Must-Have: the Paddleboarding" is a program jointly completed by Ningbo University and Hungarian University of Sports Science. Professors from both universities have collaborated closely during the planning process. By taking advantages of their own, they have carefully designed a series of display moves of paddleboarding skills, and then invited student athletes to practice and showcase correct paddling gestures and skills. The collaboration has effectively promoted the paddleboarding and strengthened exchanges and mutual learning of sports culture between the two universities.
(by Department of International Cooperation)