ASQA Commissioner visited CEAIE
Publish Date: 2015-03-30 | Visits: 2636
On March 26th, 2015, Deputy Secretary-General Ms. Shen Xuesong met with Mr. Michael Lavarch AO, Commissioner-Risk Analysis and Investigation of Australian Skills Quality Authority(ASQA). 
Ms. Shen introduced CEAIE's work on quality assurance in cross-border education and the accreditation and evaluation of joint programs in vocational education field. Mr. Lavarch introduced how ASQA regulated vocational education and training in Australia. Both parties also exchanged ideas on joint accreditation to further improve the quality of Chinese-Australian joint programs. 
Australian Skills Quality Authority(ASQA) is Australia's independent national regulator for the vocational education and training (VET) sector. ASQA makes sure that the quality and reputation of Australia's VET system is maintained through effective national regulation.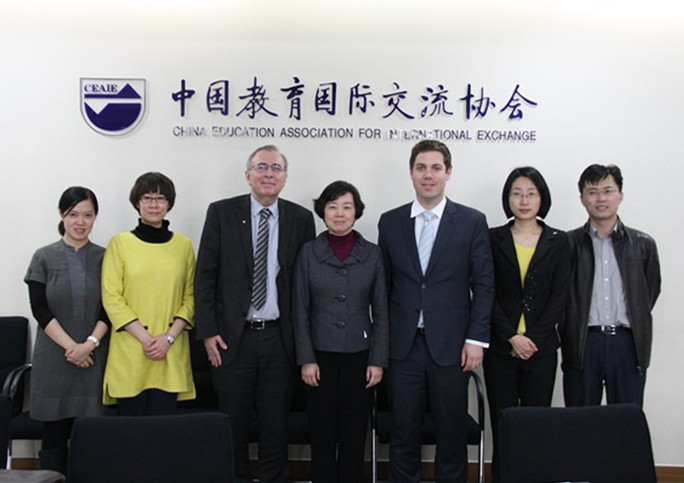 Mr. Sean Stramer, Counsellor on Science and Industry of the Australian Embassy, as well as staff of CEAIE Cross-border Education Quality Assurance Department, attended the meeting. 
(By Department of Cross-border Education Quality Assurance)