Application-oriented Universities Committee of CEAIE convened Annual General Meeting in Chengdu
Publish Date: 2018-01-31 | Visits: 1361
On January 20, 2018, the annual general meeting of Application-oriented Universities Committee of China Education Association for International Exchange (AUC-CEAIE) was held at Chengdu University. Over 50 representatives from some 30 member universities and colleges attended the conference.
Ms. Zhou Yan, Deputy Secretary-General of CEAIE, and Prof. Cai Jingmin, Director-General of CEAIE-AUC and Chair of the Council of Hefei University, delivered speeches at the meeting. Prof. Cai Jingmin pointed out that it was necessary for application-oriented universities in China to learn best practice from other countries and embedding it into their own development. More importantly, he said universities should have the courage to make breakthroughs through internationalization.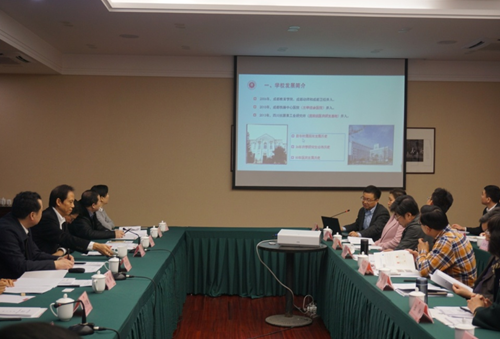 Ms. Zhou Yan stressed in her speech that AUC-CEAIE should design and implement programs and activities under the principles set by CEAIE and provide high quality services to its members in the coming years. She encouraged AUC-CEAIE to give full play to its own specific advantages and play a leading role in the sector.
The conference discussed and approved the 2018 work plan, annual budget and plan of recruiting new members. 5 member universities shared their practices on internationalization.
The meeting provided member colleges with an opportunity to learn and communicate with each other. At the same time, it also mapped out yearly plan of AUC-CEAIE in 2018.
(By Secretariat of AUC-CEAIE)