The Delegation of Chinese Higher Vocational Colleges Completed the Visit to U.S. and Canada
Publish Date: 2017-05-12 | Visits: 487
Organized by CEAIE, the Delegation of 22 Higher Vocational Colleges in China visited U.S. and Canada from April 23rd to May 2nd. During the visit, the Delegation attended the 97th Annual Convention of American Association of Community Colleges held in New Orleans and the 2017 Annual Conference of Colleges and Institutes Canada held in Ottawa.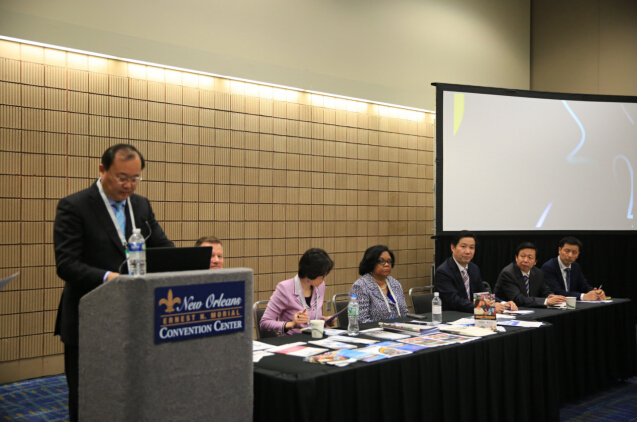 The delegation also attended the 5th U.S.-China Community/Vocational College Presidents Dialogue held on April 24th, which was co hosted by CEAIE and AACC. At the Presidents Dialogue, Mr. Feng Xinguang, President of Rizhao Polytechnic, Mr. Huang Daoping, Chair of College Council of Zhejiang Institute of Mechanical and Electrical Engineering, and Mr. Guo Tianping, President of Chongqing Industry Polytechnic College joined the panel discussion on International Education: Policies, Challenges and Issues, together with Bryant Albrecht, President of Gateway Technical College, Sylvia Jenkins, President of Moraine Valley Community College, and Jianping Wang, President of Mercer County Community College. As one of the outcomes of the U.S. - China High Level Consultation on People to People Exchange, the Presidents Dialogue has become a high-level and comprehensive platform of exchanges and cooperation between colleges in the two countries.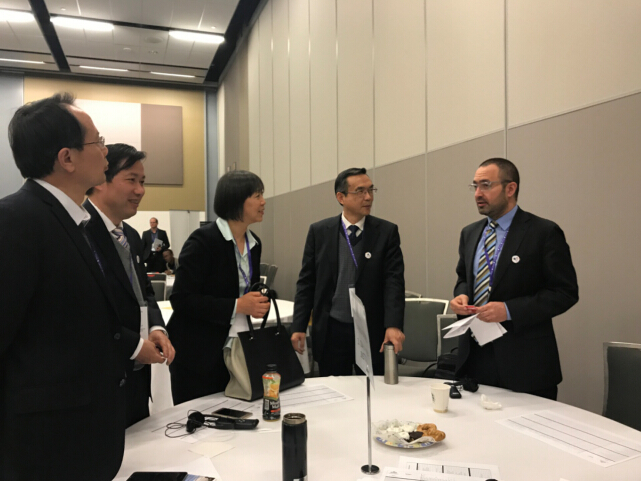 While in Canada, the delegation visited Vanier College in Montreal and attended the Forum on China-Canada College Cooperation and the B2B Meeting afterwards.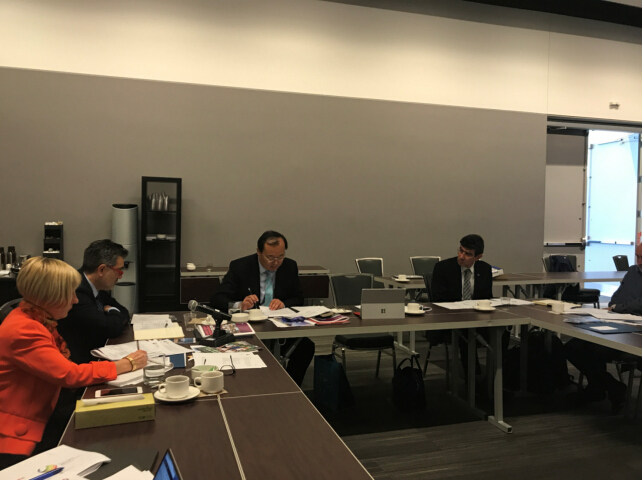 On April 29th, Mr. Zong Wa, Deputy Secretary General of CEAIE attended the Annual General Meeting and Board Meeting of the World Federation of Colleges and Polytechnics (WFCP). Being the Federation's Vice Chair (Asia), Mr. Zong reviewed WFCP's Strategic Work Plan 2016-2018 and proposed a Strategic Work Plan for member engagement at the meeting.
(Department of TVET Programs and Professional Training)