US-China PathPro Seminar Successfully Held in Beijing
Publish Date: 2017-10-30 | Visits: 4101
On October 18,2017, US-China PathPro Seminar was successful held in Beijing. Representatives from some 20 Chinese PathPro program institutions and senior representatives from 7 American universities and community colleges participated in the Seminar. The seminar was co-hosted by China Education Association for International Exchange (CEAIE) and Toledo International Consortium. 
Mr. Zong Wa, CEAIE Deputy Secretary-General addressed welcome remarks to the Seminar. Ms. Nancy Chen, First Secretary of US Embassy in Beijing was invited to present opportunities for US-China student exchanges and mobility.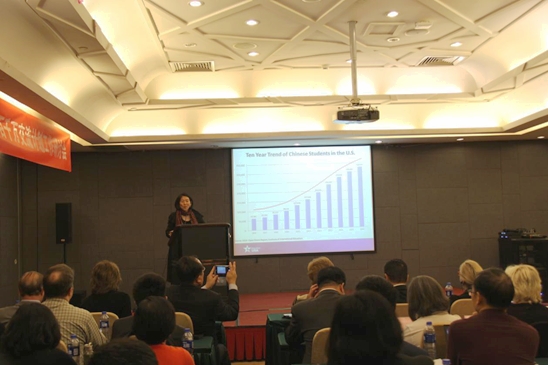 Two panel discussions were held during the Seminar, focusing on development of internationalized curriculum and extracurricular activities. The discussion continued during the B2B networking session. Participants from both sides commented that this Seminar was informative and fruitful in terms of creating new opportunities for institutional partnership building under the PathPro framework.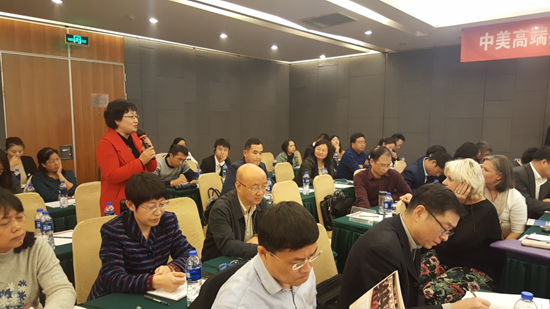 During the seminar, a review of PathPro Project was also made by Ms. LI Yang, Deputy Director of Department of TVET Programs and Professional Training, CEAIE.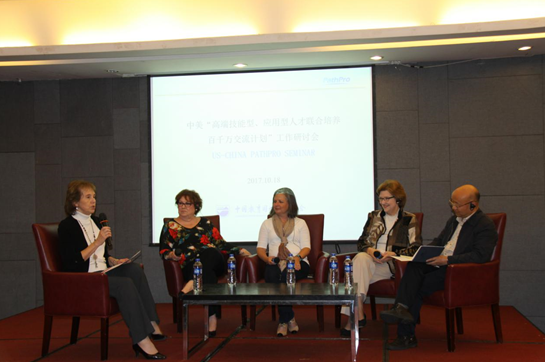 The PahPro Project was initiated by CEAIE in 2013 and has been listed on the outcome list of US -China High-Level People to People Exchange Mechanism. The US delegation was led by Dr. Ronald Opp, Director of Toledo International Consortium and was partially funded by Chinese Ministry of Education under US-China High-Level People to People Exchange Mechanism.
(by Dept. of TVET Programs and Professional Training)