International Education Equipment Forum and Expo Held Successfully in Guiyang
Publish Date: 2017-09-07 | Visits: 854
On July 28th, the International Education Equipment Forum and Expo co-organized by CEAIE and Guizhou Provincial Education Department was held successfully during 10th China-ASEAN Education Cooperation Week in Guiyang. More than 70 representatives from China and ASEAN countries attended the forum. Dr. Liu Limin, President of CEAIE and Chong Sin Woon, Deputy Minister II of Education Malaysiaattended the event and deliveredthe speeches at the forum.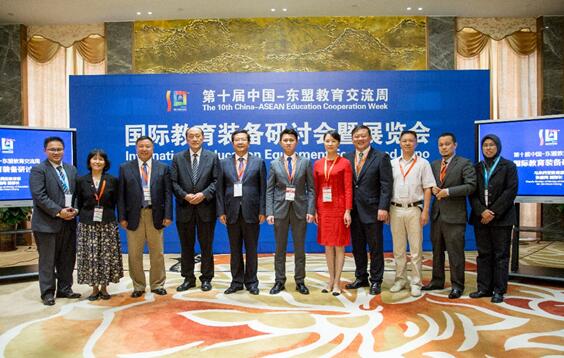 In the speech, Dr. Liu Limin made a profound analysis of the situation of exchanges between China and ASEAN in series of fields. He said, education,as the most high-lighted fields, is doing great effort to develop the relation with ASEAN especially after the launch of Belt and Road Initiative framework. At the same time, CAECW is becoming an outstanding brand in the field of China-ASEAN cultural exchanging. He encouraged the education industrial cooperation between China and ASEAN, as the best pioneer of education cooperation and exchange, should continue to cooperate with regional countries to train all kinds of high-quality and high-level talents and promote the common development of Education.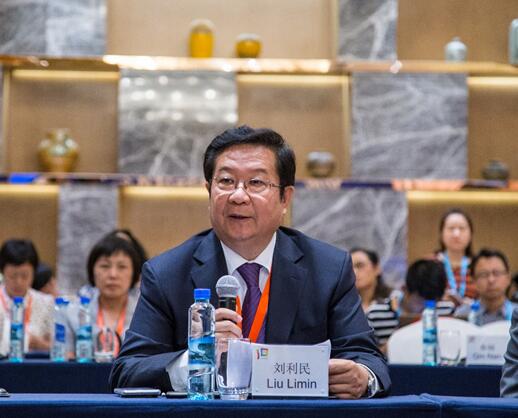 Chong Sin Woon said education is a top priority in the country's pursuit towards becoming a developed nation . Ministry of Education is raising the Compulsory Education years from 6 to 11 in order to encourage more students to stay in school and ensure that they obtain at least an upper secondary level certificate when leaving the education system. The expected outcome at the basic education level is to enable students to acquire knowledge, thinking skills, leadership skills, bilingual proficiency, ethics, spirituality and national identity. Chong Sin Woon acknowledged the advantageous achievement of 10th CAECW which built great platform to promote enhanced partnership between China and ASEAN, expandcooperation to build capacity, develop human capital and strengthen regional competitiveness. Chong Sin Woon expected International Education Equipment Forum and Expo would be an engaging platform and further strengthen practical educational equipment cooperation that will benefit all present.