The 2017 U.S. Student Leaders Exchange Delegation Visited China
Publish Date: 2017-08-03 | Visits: 1780
Invited by the Ministry of Education, the 2017 U.S. Student Leaders Exchange Delegation visited Beijing, Guiyang, Beichuan and Chengdu from July 12 to 26. During the two-week study visit, the U.S. senior high school graduates had opportunities to have a deeper understanding of Chinese history, culture and society, to interact with Chinese students and host families, and to build friendship with Chinese young people.
The delegation is co-organized by China Education Association for International Exchange (CEAIE) and National Committee on U.S.-China Relations (NCUSCR) and is composed of 10 U.S. Presidential Scholars and 2 Regeneron Science Talent Search Finalists.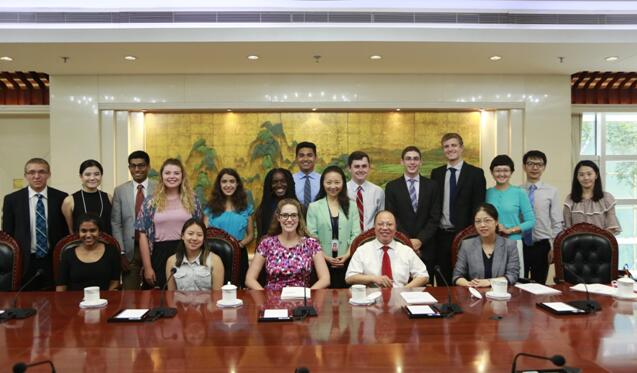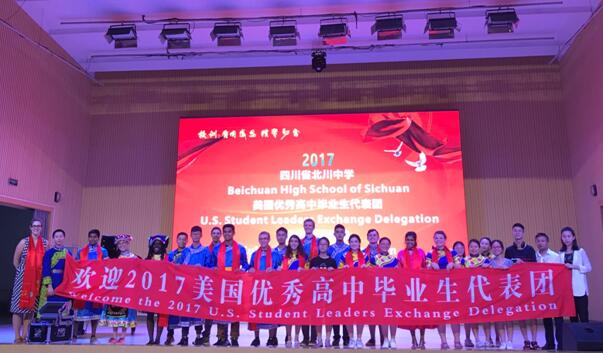 Ms. Shen Xuesong, Deputy Secretary-General of CEAIE, and Ms. Jan Carol Berris, Vice President of NCUSCR attended the closing seminar.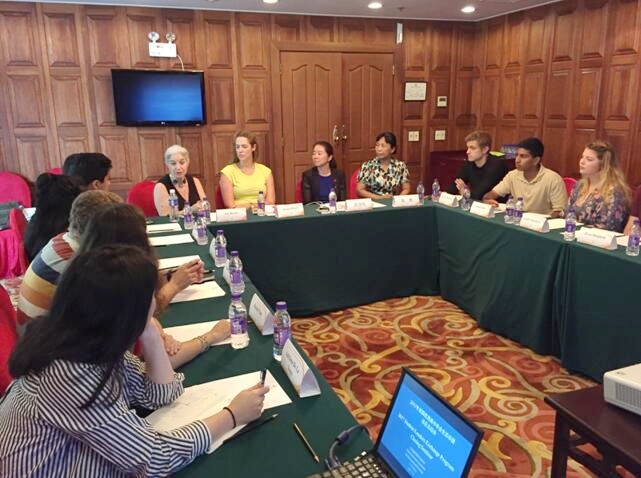 (By Department of Inter
national Cooperation)