The 3rd Zhi-Xing China Fellowships ended successfully
Publish Date: 2017-07-13 | Visits: 357
As an important outcome and an exemplary program of the 5th Round of China-U.S. High-Level Consultation on People to People Exchange, the closing ceremony of the 3rd Zhi-Xing China Fellowships was held successfully in Shanghai on June 27th, 2017.
On behalf of the program organizer, Mr. Sheng Jianxue, Secretary General of China Education Association for International Exchange delivered a speech at the Closing Ceremony. He expressed warm congratulations to the eight fellows for their successful fellowships. He wished all fellows become the important strength to promote the mutual understanding and win-win co-operation between the youth in China and the United States in the future. He hoped they would bring the stories of China back to the United States, present a real China to their families, friends, colleagues and partners.
During the 4-week Zhi-Xing China journey this year, eight Zhi-Xing China Fellows from the industries of education, agriculture, health care, woman leadership, media and entertainment visited nearly 200 agencies and organizations in 39 cities across China, including The Ministry of Education, The Ministry of Foreign Affairs, The Ministry of Agriculture, The Ministry of Science and Technology, the National Development and Reform Commission, the State Council Development Research Center, the National Health and Family Planning Commission of China, State Administration of Press, Publication, Radio, Film and Television of China, Trademark Office of The State Administration For Industry & Commerce of China, State Intellectual Property Office of China, China Food and Drug Administration, All China Women's Federation and those of central governments, and local governments, universities, banks, well-known enterprises, social institutions. The fellows had dialogues with Ms. Wang Liying, the Vice Minister of Education, Professor Gu Mingyuan, world-known scholar in education, Beijing Normal University, Professor Tao Xiping, Honorary Chair of World Federation of UNESCO, and other senior well-known scholars, educators, entrepreneurs, practitioners and ordinary people including farmers. Their footprints not only covered municipalities like Beijing, Shanghai and Tianjin, the developed coastal provinces such as Shangdong, JiangSu, Zhejiang and Guangdong, the capital cities of inland provinces, Sichuan, Shanxi, Hubei, Hunan and Guangxi, but also the less developed rural area of Jiangxi Province.
After one month Zhi-Xing China journey, the fellows have gained in-depth understanding on Chinese politics, economy, culture, industries and China-US relations. Through the program, they extended their network with Chinese partners and made lifelong Chinese friends.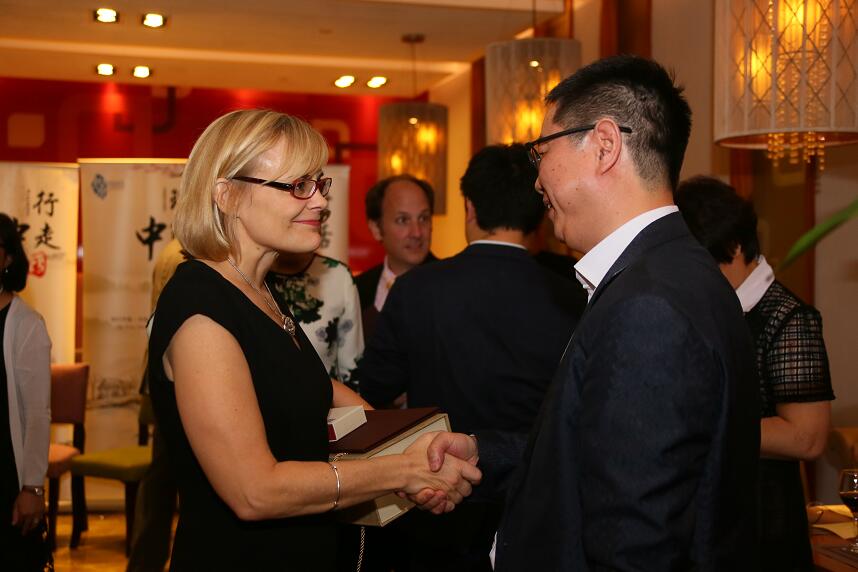 (Department of International Cooperation)