2017 Training Workshop on Internationalization of Vocational Education Held in Beijing
Publish Date: 2017-06-06 | Visits: 472
From 22nd to 24th May, 2017 Training Workshop on Internationalization of Vocational Education was held in Beijing. 50 representatives from PathPro member colleges participated in the workshop. Mr. Zong Wa, Deputy Secretary-General of CEAIE, delivered welcoming remarks at the opening ceremony. Mme. Zhang Ling, member of the Standing Council of CEAIE awarded certificates to the trainees at the closing ceremony.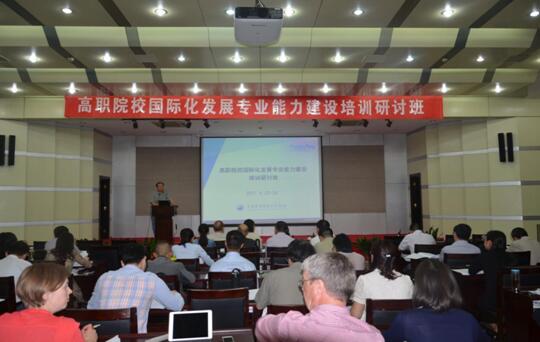 During the workshop, representatives from partner organizations and member colleges of PathPro Project includingUniversity of Toledo International Consortium, Capilano University and SUNY Cobleskill presented about the latest trends and best practices of education internationalization in their countries. Experts from Ministry of Education of China, Australian Embassy in China and U.S. Foreign Commercial Service in China were invited to give lectures and presentations on China-foreign cooperation in education and policies on internationalization of vocational education.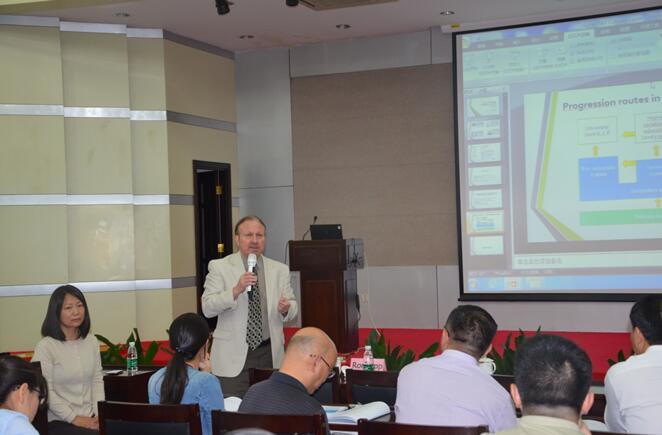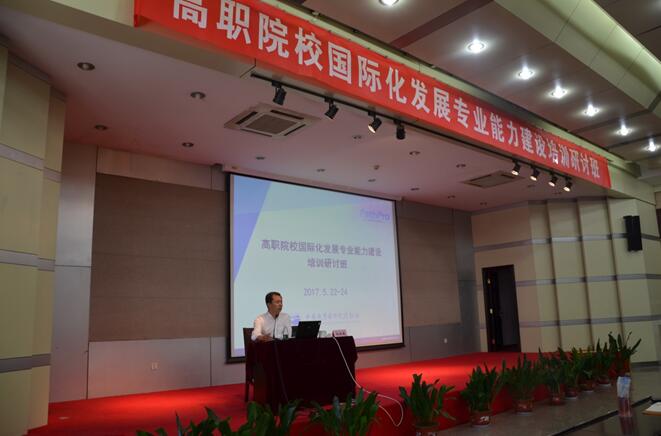 In addition, representatives from Yangzhou Polytechnic Institute, Zhejiang Institute of Mechanical & Electrical Engineering and Qingdao Vocational and Technical College of Hotel Management shared their practices and reflections on conducting PathPro project with partner institutions.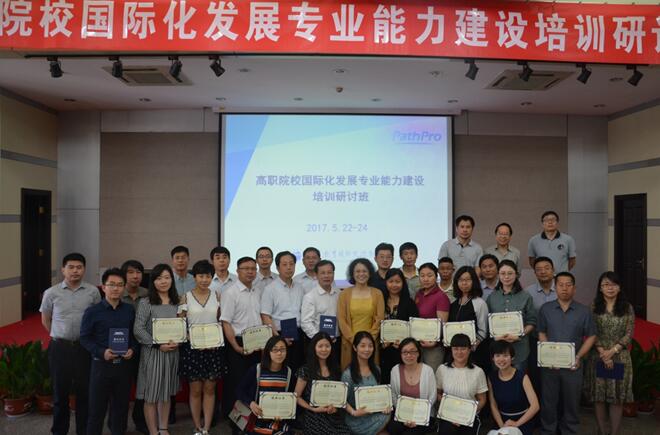 (Mme. Zhang Ling awarded certifica
tes to the trainees)
As an important component of capacity building program of PathPro project, the workshop aimed to improve the capacity of Chinese member colleges on internationalization of vocational education.