The Conference on Belt and Road International Education Equipment Development Was Held in Nanning
Publish Date: 2017-05-16 | Visits: 607
On 21st April, CEAIE and CHINA-MALASIA Qinzhou Industrial Park Administrative Committee co-organized the Conference themed on joint-promotion of the Belt and Road International Education Equipment, to co-establish China-ASEAN education equipment industrial park in Nanning. More than 100 representatives from provincial departments of education, leaders of domestic educational industry, educational experts and entrepreneurs attended. Li Fangyuan, Deputy Secretary-General of Guangxi Zhuang Autonomous Region government, chaired the conference. Dr. Liu Limin, president of CEAIE and Zhang Xiaoqin, vice chairman of Guangxi Zhuang Autonomous Region attended and delivered a speech at the conference.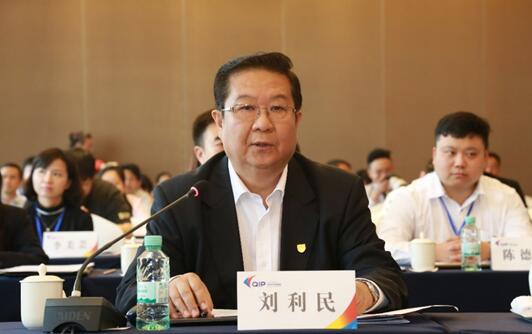 In his speech, Dr. Liu Limin, made a profound analysis of the new situation and new requirement within the Belt and Road Initiative framework, briefed the vision of CEAIE at the new stage of educational opening-up, and acknowledged the advantageous achievement in the Belt and Road Initiative made by Guangxi. It was firmly believed that CEAIE and China-Malaysia Qinzhou Industrial Park would strengthen cooperation, innovation and development, with educational equipment industry as a pioneer to cultivate more urgently demanded talents and to practice the Belt and Road Education Plan.
Mr. Zhang Xiaoqin proposed three suggestions: Firstly, to capture the momentum for furthering Chinese-ASEAN educational industry cooperation. Secondly, to take Qinzhou Industrial Park as a base for speeding up the export of education industry. Thirdly, based on market mechanism, to cooperate for generating a new mechanism for international collaboration in education.
At the conference, the framework agreement signing ceremony of the construction of China-ASEAN educational equipment industry base, inauguration ceremony of International Research Institute for educational equipment industry were also held.