2017 Educational Equipment Committee Congress Was held
Publish Date: 2017-04-24 | Visits: 507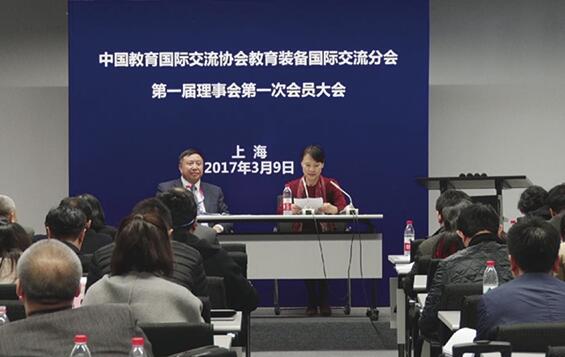 2017 Educational Equipment Committee Congress of China Education Association for International Exchange (CEAIE-EEC) was held on March 9th, 2017, in Shanghai. 49 representatives from member institutions attended the congress.
At the congress, the CEAIE-EEC work report and the Five-Year Plan of Educational Equipment Committee, China Education Association for International Exchange (2016-2020) were approved, and the working guidelines were amended. According to the votes, 36 CEAIE-EEC Committee Members and 16 Standing Committee Members were elected, with Mr. Han Husheng as the Chair and Ms. Wang Ling as the Secretary- general-elect.
Ms. Zhou Yan, Deputy Secretary General of CEAIE was invited to attend the congress. She made positive remarks on CEAIE-EEC's endeavors to promote international exchange of educational equipment, and suggested that CEAIE-EEC should steadily upgrade the abilities and qualities to serve members, industry and the society.