The 5th Zhi-Xing China Fellowships Program ended successfully
Publish Date: 2019-07-10 | Visits: 3353
As an important outcome and an exemplary program of the 5th Round of China-U.S. High-Level Consultation on People to People Exchange, the 5th Zhi-Xing China Fellowships Program held the closing ceremony successfully in Shanghai on June 27th, 2019.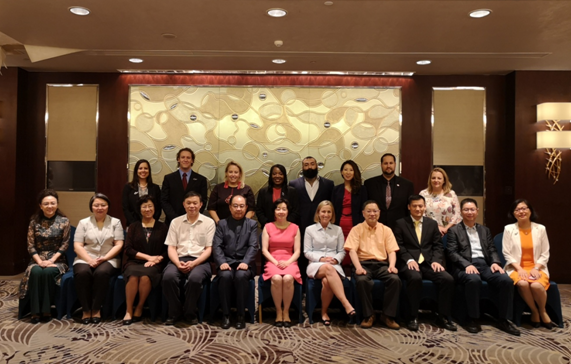 During the 4-week Zhi-Xing China journey, eight Zhi-Xing China Fellows from the industries of finance, sustainability, smart city, data innovation, cinematics, new food and woman leadership visited more than 200 government agencies, institutions and organizations in over 10 cities across China, including Ministry of Education, Ministry of Foreign Affairs, Ministry of Agriculture, Ministry of Science and Technology, National Development and Reform Commission, National Energy Administration, State Administration of Press, Publication, Radio, Film and Television of China, China Food and Drug Administration, All China Women's Federation.
After one month Zhi-Xing China journey, the fellows have gained in-depth, objective and comprehensive understanding on Chinese politics, economy, culture, finance, agriculture, smart city, China-US relations, and related industries. Through the program, they have extended their network with Chinese partners and made lifelong Chinese friends. They said although the program had ended, their cooperation with China has just started.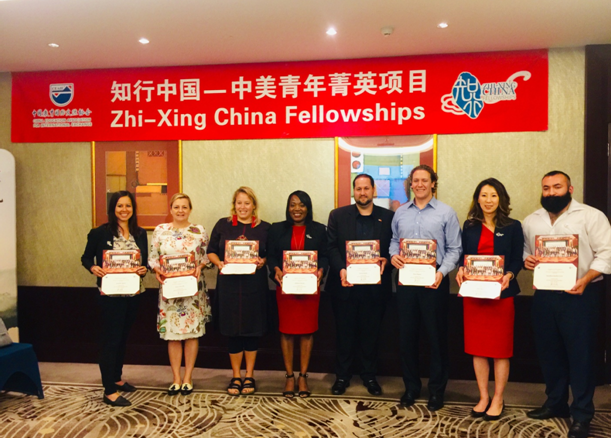 On behalf of the program organizer, Ms. Shen Xuesong, Deputy Secretary- General of China Education Association for International Exchange, expressed warm congratulations to the eight fellows for the successful completion of their fellowships, wishing all fellows become the important strength to promote the mutual understanding and win-win cooperation between the professionals in China and the United States in the future. Fellows and experts spoke highly of the program, saying it has built a bridge of exchanges and cooperation between Chinese and American people and played an important role in improving the friendship between China and the United States.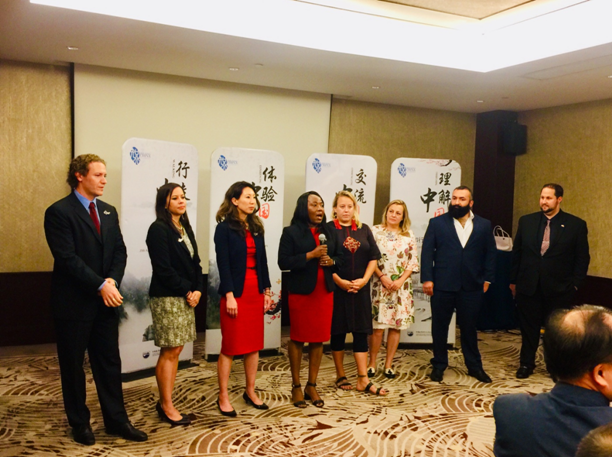 (Department of International Cooperation)