China-ASEAN Vocational Education Forum and Exhibition of Successful Cooperation Programs was Successfully Held in Guiyang
Publish Date: 2018-08-03 | Visits: 1813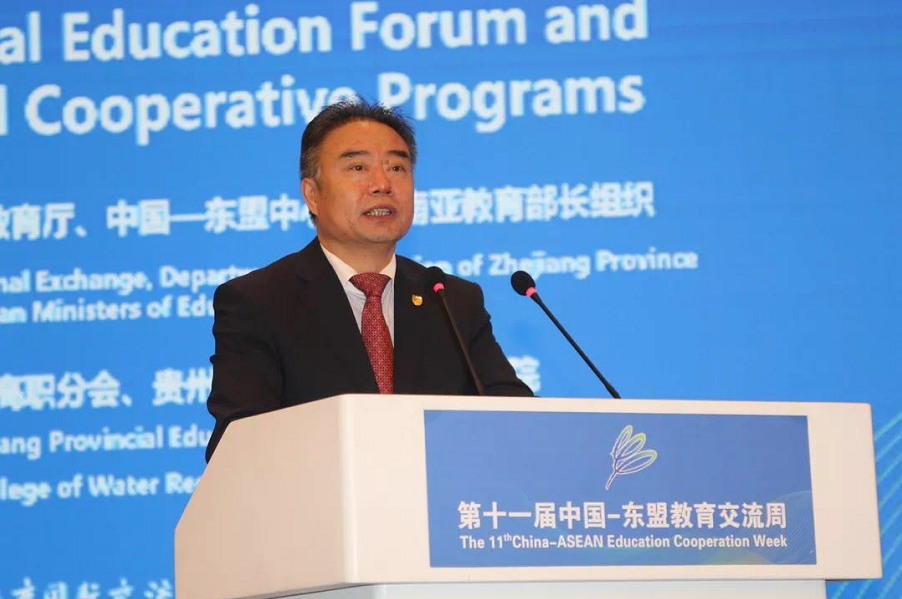 July 26, 2018, Guiyang – China-ASEAN Vocational Education Forum and Exhibition of Successful Cooperation Programs took place during the 11th China-ASEAN Education Cooperation Week. The event was co-organized by China Education Association for International Exchange (CEAIE), ASEAN-China Center, Southeast Asian Ministers of Education Organization and Department of Education of Zhejiang Province and co-hosted by Higher Vocational Colleges Committee of Zhejiang Provincial Education Association for International Exchange and Guizhou Vocational and Technical College of Water Resources and Hydropower. The attendees are over 350 representatives from China-ASEAN governments, colleges and universities, industries and enterprises.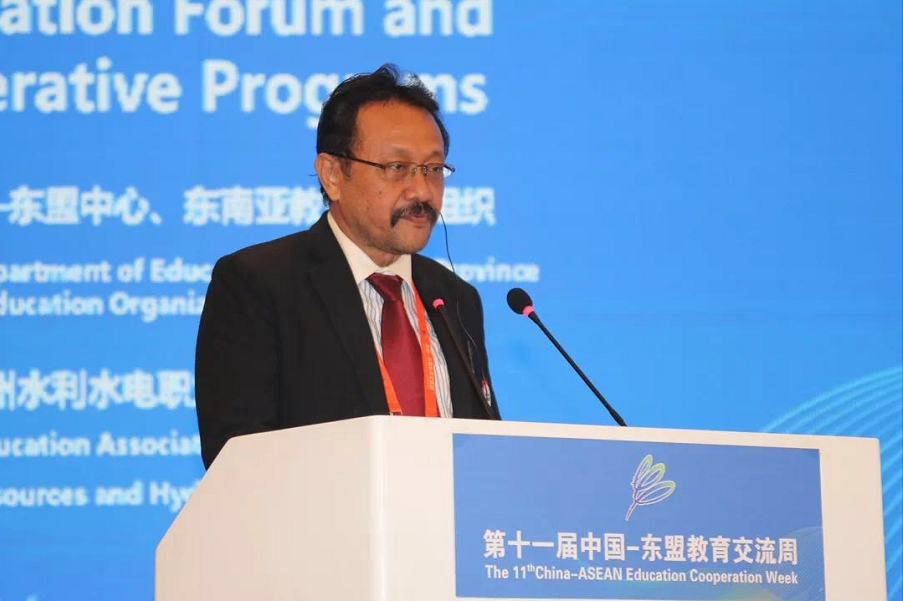 The opening ceremony was chaired by Mr. Zong Wa, Deputy Secretary-General of CEAIE. Mr. Wei Guonan, Vice Governor of Guizhou Provincial People's Government, delivered a welcome speech. Mr. Zhao Lingshan, Vice President & Secretary-General of CEAIE, Dr. Gatot Hari Priowirjanto, Director of SEAMEO Secretariat, Mr. Chen Dehai, Secretary-General of ASEAN-China Centre, Mdm. Jiang Qin, Minister Counselor of the Mission of China to ASEAN China and Mr. Fang Jun, Deputy Director-General of Department of International Cooperation & Exchange of Chinese Ministry of Education attended the meeting and gave remarks respectively. A keynote speech on Collaboration & Win-Win Situation: A New Future of Zhejiang-ASEAN Vocational Education was delivered by Mr. Yu Yongming, Deputy Director General of Zhejiang Provincial Department of Education.
Mr. Zhao Lingshan pointed out in his speech that China and ASEAN countries were good neighbors connected not only by mountains and rivers but also by the cultures, origins of blood and benefits. China and ASEAN have been staying committed to the Silk Road Spirit, which values peaceful cooperation, openness and inclusiveness, mutual learning, mutual benefits and win-win situation, with joint efforts to put forward the Belt & Road educational initiative, develop vocational education, promote the socio-economic development in the region and enhance people-to-people bonds and interaction. With the support of the Chinese Ministry of Education and the Fund For Regional Cooperation in Asia sponsored by the Ministry of Foreign Affairs, CEAIE has launched China-ASEAN 100+100 Institutional Cooperation Flagship Programs, which aims to encourage and support in-depth, diversified and substantial collaboration in China-ASEAN higher vocational education. The first group of 20 China-ASEAN successful cooperative programs was selected for their distinctive features and leading models. The programs have a good demonstration of collaboration focusing on discipline development and talent training demanded by local socio-economic development and cover a wide range of areas including transnational education, study in China, talent training and exchange of students and faculty. Mr. Zhao said that he was looking forward to enriching China-ASEAN collaboration in vocational education with joint contribution.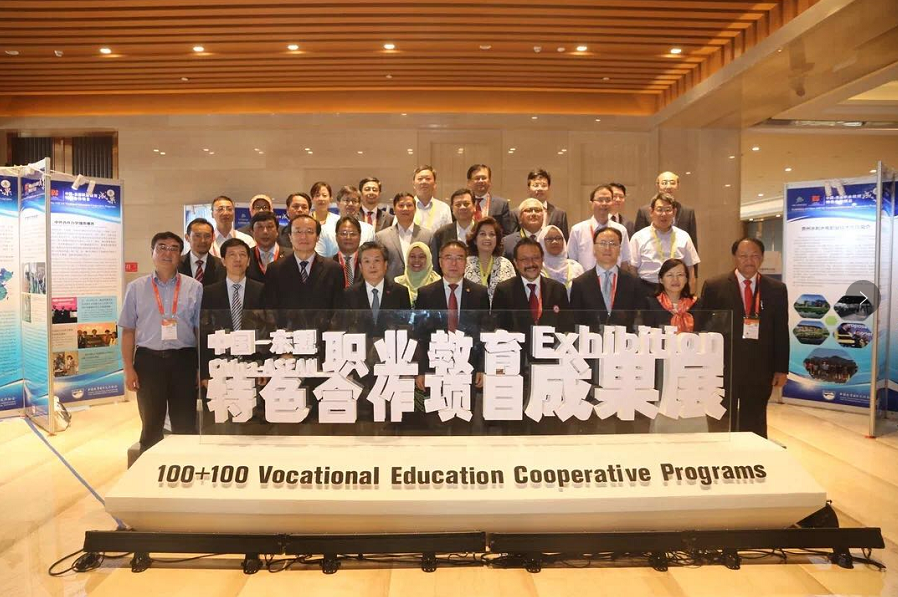 An awarding ceremony for the 20 selected programs has been witnessed and in the meantime the Exhibition of Successful Cooperative Programs kicked off during the meeting. Representatives from both China and other ASEAN countries shared their insights in the form of panel discussion on transnational education, talent training, integration of enterprises with vocational colleges and universities and mobility of students and teachers, where the cooperation models were showcased and best practices were shared.