Education Equipment Donation Ceremony was held successfully in Inner Mongolia
Publish Date: 2017-09-07 | Visits: 627
On July 8th, organized by CEAIE, co-operated by Educational Equipment Committee of CEAIE, Inner Mongolia Autonomous Regional Education Department, China Next Generation Education Foundation, the ceremony of Educational Equipment Donation to Inner Mongolia Autonomous Region was successfully held in Inner Mongolia International Conference and Exhibition Center. More than 210 representatives from provincial departments of education, centrally-administered municipality departments of education, schools, Education Equipment Research Centers and entrepreneurs attended. Liu Limin, President of CEAIE and Sheng Jianxue, Secretary-General of CEAIE participated.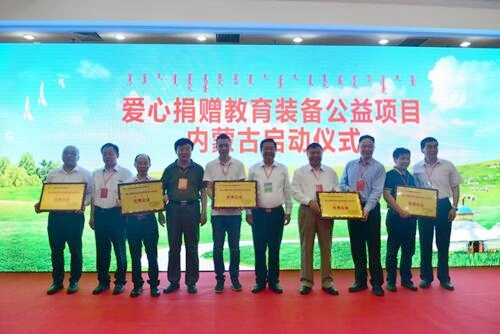 This donation has been actively responded and participated by 21 enterprises, that all of the donated goods worth 54 million after notarization. The donated goods includes 8 series, such as kindergarten smart education system, child development assessment system, soccer training system, scientific teaching and learning aid etc., which benefits to more than 130 kindergartens, Primary and middle schools from 12 areas and 2 cities of Inner Mongolia Autonomous Region. A teacher from Inner Mongolia Tongshun Community primary school said these donated PE goods would show its positive function in Physical Education because it would detect children's physical growth according to the children's physiological characteristics.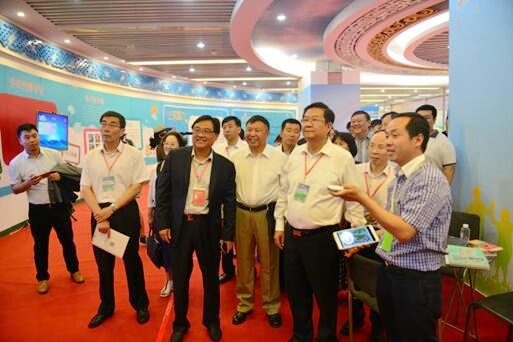 Dr. Liu limin highly acknowledged the achievement of this public benefit event, appealed enterprises to implement the strategy of Accurate Poverty Alleviation, strengthen the construction of educational equipment, and jointly promote the balanced development of education.