Closing Ceremony of the 1st Zhi-Xing China China – U.S. University Student Leaders Academy held in Tongji University
Publish Date: 2017-08-15 | Visits: 984
The 2017 cohort of Zhi-Xing China China – U.S. University Student Leaders Academy graduated in Tongji University on 9th August, 2017. As an important achievement of the 7th Round of China-U.S. People-to-People Exchange, this program is jointly implemented by CEAIE and Asia Society. During the 20 days of visit, 45 student leaders from 19 top Chinese and American universities respectively conducted joint research and exchange activities focusing on three different topics, i.e. 'Development of China's Innovation and Entrepreneurship & Nurturing Innovative and Entrepreneurial Talents', 'China's Urbanization & New Rural Reconstruction' and 'China-U.S. Relations & Global Governance' in Hangzhou, Meitan, Lizhuang, Shanghai, Xi'an and Nanjing. Three teams made joint presentations before the closing ceremony in Tongji University.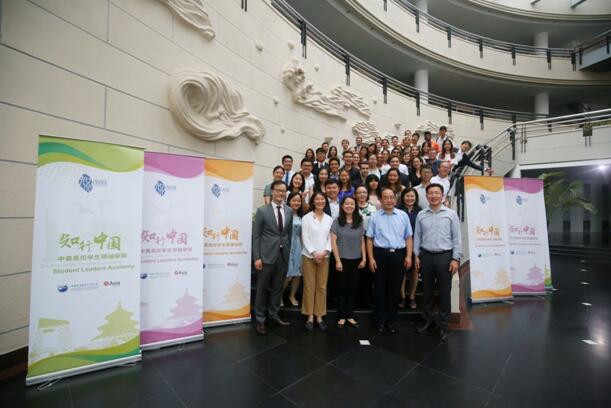 Students shared what they have learnt about China and themselves during this journey and pointed out the importantce of the program. They expressed sincere gratitude to the organizers of the program and their wishes to contribute to the friendship and better future of two nations' relationship. The students' performances lit up the spot.
Ms. Shen Xuesong, Deputy Secretary General of CEAIE, Dr. Jiang Bo, Vice President of Tongji University and Mr. Wang Jue, Advisor to the President of Asia Society, delivered closing remarks and awarded certificates of completion to the participants.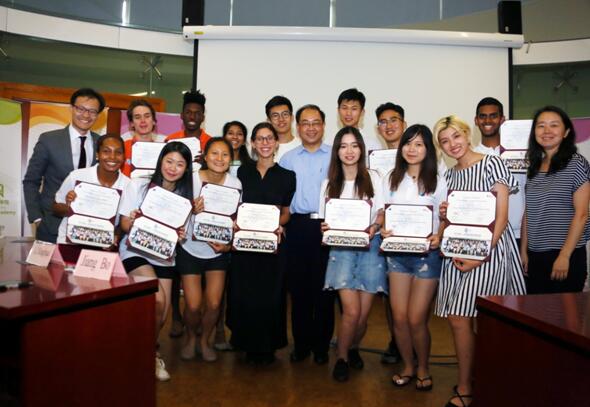 (By Department of International Cooperation)