President Liu Limin Met the Public Education Minister Sonia Mora of Costa Rica
Publish Date: 2017-04-07 | Visits: 352
Dr. Liu Limin, President of China Education Association for International Exchange (CEAIE) met and hosted a dinner for Madame Sonia Mora, Minister of Public Education Ministry of Costa Rica on April.4, 2017. Mr. Sheng Jianxue, Secretary General of CEAIE, Ms. Shen Xuesong, Deputy Secretary General of CEAIE and Mr. Leon, Costa Rican Ambassador in China also attended the meeting.
Dr. Liu Limin extended gratitude to Madame Sonia Mora for her great support to the CEAIE delegation to Costa Rica last year. Both sides recalled the history of friendship and cooperation between CEAIE and Education institutions in Costa Rica, and changed ideas on further exchange and cooperation.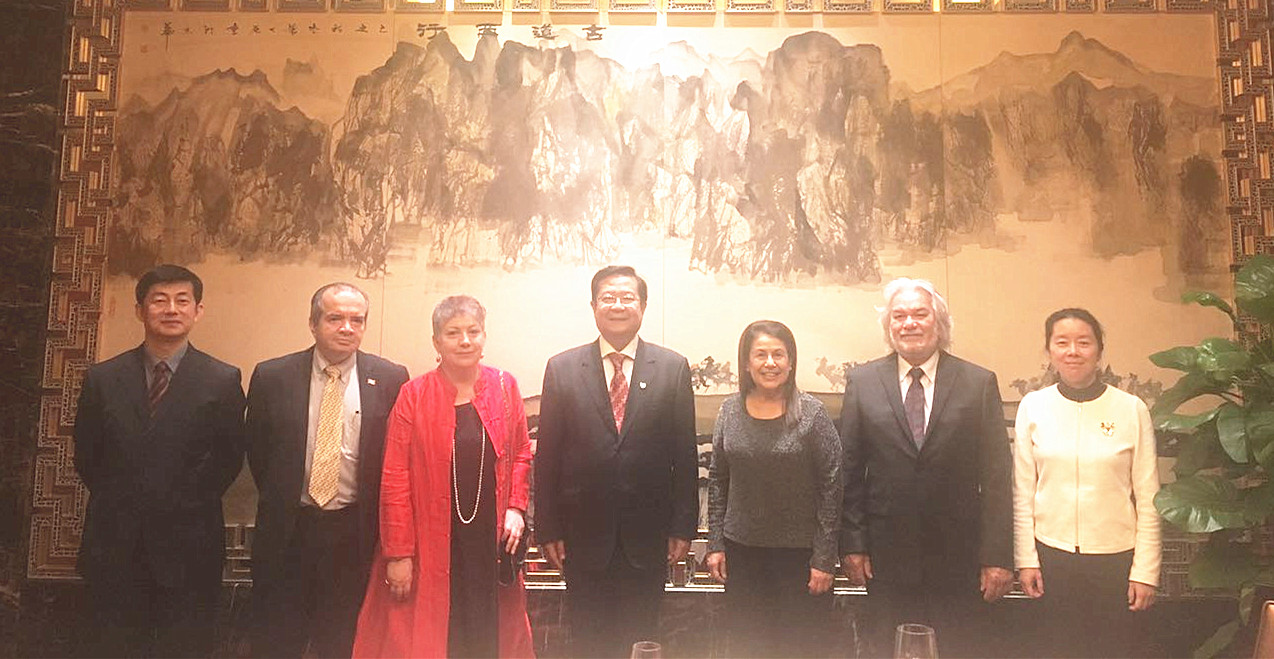 Madame Mora introduced that Ministry of Public Education of Costa Rica attached great importance to promoting Chinese Language Study programs in recent years. She hoped to promote educational institutions from both countries to build substantive cooperation relationships on faculty and students mobility and joint research.
Dr. Liu Limin spoke highly of the Chinese Language Study programs in Costa Rica. He said that China has always paid high attention to develop friendship and cooperation with Costa Rica. Dr. Liu hoped that CEAIE and Ministry of Public Education of Costa Rica would work close together to broaden the exchanges and cooperation in basic education and higher education in the future.